DEEGAN ON LA—Billionaire businessman Rick Caruso has a large voice and an outsized pocketbook. As a now well-known and credible political figure—-he came very close to being elected Mayor—he's also got a private sector bully pulpit that he's turning toward a solution to the smash and grab phenomenon ripping through Los Angeles.
Caruso occupies a unique civic niche: private sector boss and public sector savant, accountable only to his conscience.
While the mayor and assorted law enforcement officials are task-forcing a solution to the smash and grab epidemic, Caruso, owner of The Grove and Americana at Brand whose tenant is the recently robbed retailer Yves Saint Laurent, is offering a Plan B—the very old fashioned and viable incentive: a wanted poster and a cash reward. He recently announced a $50,000 prize payable for information leading to the arrest and conviction of perpetrators responsible for the robbery.
It's axiomatic that "money talks" and likely that Caruso's bet may pay off with some good information. It may even encourage more private sector bounties.
Businessmen are bottom line oriented and untethered from the jobs of politicos that are constantly fundraising and always looking for votes. They tell the people what they want them to hear to increase likability, while Caruso is offering people something tangible which is cash.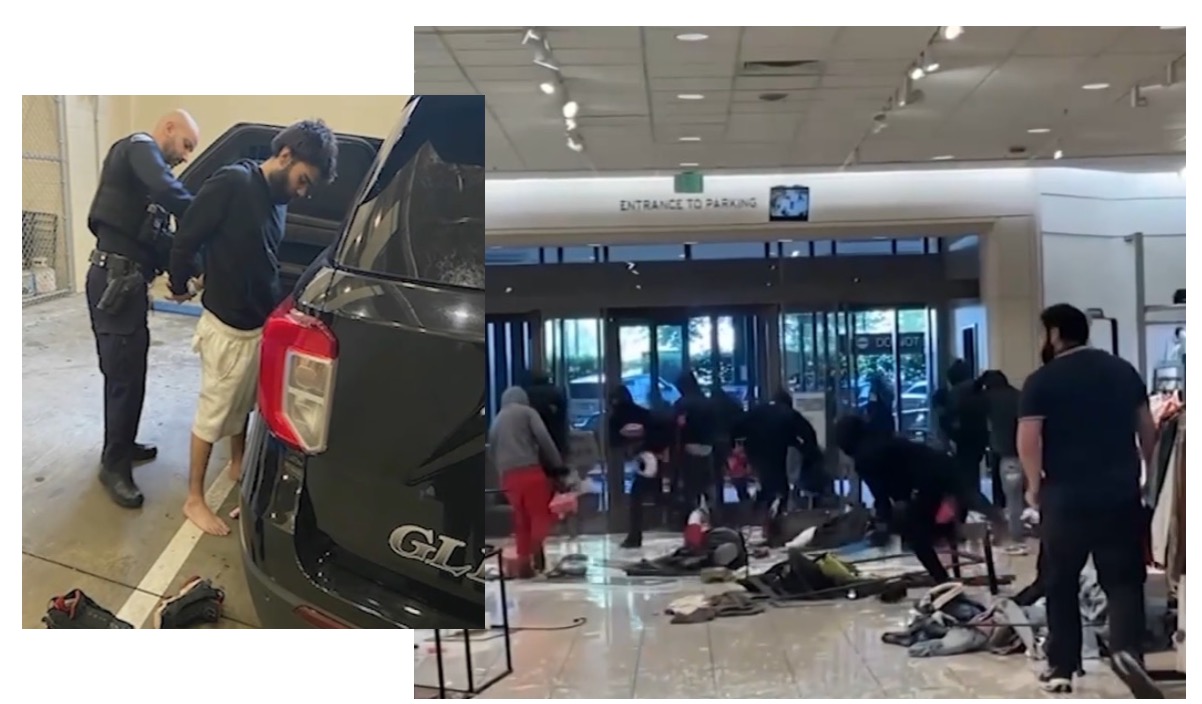 So far Plan A, quarterbacked by Mayor Bass, is one step behind. While the police arrested a suspect in the Americana at Brand crime and booked him for several charges "including organized retail theft, burglary, grand theft and conspiracy", they also released the suspect. There was no announcement from the Glendale police, the arresting agency, if the suspect qualified for "no bail" which is the current paradigm in Los Angeles County.
In his mayoral campaign, Caruso called for the recall of District Attorney George Gascon, saying  "After considerable thought I have made the decision to support the recall effort of our District Attorney George Gascón. As I've said, many times, I firmly believe that George Gascon needed to stand up, admit that many of his policies have put the city of Los Angeles in peril, crime is rising, change those policies, or he should step down, and if he doesn't step down, he should be recalled." 
Caruso is not out of pocket yet, but is back in the front of the minds of many in Los Angeles as a civic leader that offers a clear cut, measurable action plan. The split screen of Bass announcing her task force and the Glendale PD announcing the hook and release of a suspect was jarring.
Absent from the photo-op of Bass and several regional law enforcement uniformed officers were both Gascon, who said he wasn't invited and Caruso who had already initiated Plan B.
(Tim Deegan is a civic activist whose Deegan on LA weekly column about city planning, new urbanism, the environment, and the homeless appear in CityWatch. Tim can be reached at [email protected].)