RECREATION - Nowadays the world has stepped forward in terms of vehicles that are actively used on vacation. At the same time, it might be the perfect opportunity to take up a new hobby or kind of sport. You can choose the perfect place both outside of your hometown and beyond, going to explore some unusual country.
If you want to plunge into the atmosphere of luxury and go to a place where the sun is all year round, then the UAE is ideal for this purpose. Since the climate in the country is very dry, you can rent convertible car in Dubai and enjoy a ride around in a cabriolet.
But if you are a big connoisseur of yachts, we advise you to rent yacht and enjoy your vacation away from prying eyes. Imagine that you are a celebrity who escaped from the public attention and now is enjoying the privacy of their own.
If you decided to stay in your hometown, it doesn't mean that you can't provide yourself with the same conditions. Not every country is not as dry as the UAE but it still has something to offer. We will tell you about yachting: the kind of sport that you may take up no matter where you live as yacht clubs are spread all over the world.
Let's figure out what a yacht is in general and why it is a popular means of transportation among wealthy tourists.
A yacht is a vessel designed for sports or tourist purposes and recreation. In the modern world, there are a huge number of yachts of different sizes, styles, technical capabilities, and functional purpose. The main classification of yachts takes place by purpose, by seaworthiness, by drive, by hull type and by size.
There are 4 main types of yachts:
Sailing and motor yachts;
Sailing and motor catamarans;
Motor yachts;
Gulets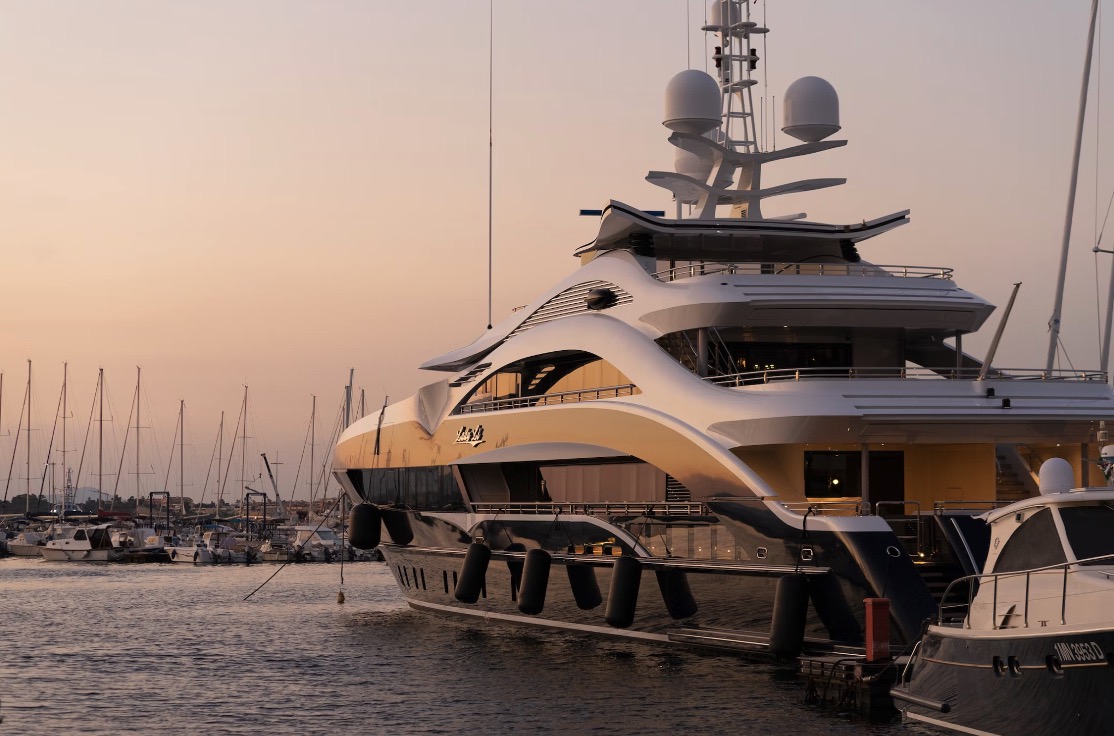 It's important to decide whether you want to purchase a yacht or to rent it. You should understand that the total cost of the yacht is the cost of the purchase itself plus the cost of the most necessary equipment and repairs. It's also worth preparing a detailed budget plan for the year of operation of the yacht and its maintenance in the marina before buying. As soon as you make a decision you may start exploring some tips on how to fully enjoy this sport.
All the necessary equipment on board
Before taking up yachting you should pack all the needed things. And it's not only about clothes and shoes. It's better to gather a kit with the essential medicines such as Paracetamol, activated carbon tablets, nose drops, medications for seasickness, disinfectants and plasters with bandages. Don't forget about the SPF creams and sunscreen – there'll be a lot of sun!
Water
Unless you have a vessel with a desalination system, the supply of water is limited. There are usually one or two fresh water tanks that need to be filled before sailing. So don't be wasteful with water as you will have only the water you collected before sailing for the rest of your stay.
You should also be ready to take some bottles of water as it is better not to drink unboiled water from the tank.
Movements on board
The deck is often wooden and is at risk of being scratched. Therefore, it is recommended to walk barefoot or in light deck shoes specially designed for this purpose.
You should move around the ship with caution, especially during the voyage. There are usually various handrails inside the vessel that you can hold on to. Also never climb on hatches or windows, as they can easily break.
Study the security measures on the boat
Attentively study the safety briefing before departure. Put the life jackets in a safe place and collect other life-saving means such as flares, a lifebuoy and a life raft.
In addition, you need to clearly know:
Where are the life jackets located? For each crew member, adjust the life jacket to the correct size and place it in its proper place.
Where are the fire extinguishers and fire blanket located?
Where are the flares located? Rules of use and consequences of improper use.
How to use the walkie-talkie. To avoid false alarms, be responsible for their consequences.
Be careful!
Serious accidents at sea happen usually as the result of inexperience or underestimation. You should be aware of the risks and behave accordingly. It's better to start your way in yachting with a professional skipper or with an experienced person you trust. Otherwise, sailing is about relaxation, sunbathing, wind in your hair, beautiful places and a unique experience.
###