HEALTH - School cleaning services now understand their significance more because of the COVID-19 Pandemic. 
It's crucial to invest in top-notch cleaning supplies and tools, put stringent cleaning procedures in place, and teach personnel effective cleaning methods to guarantee a safe and healthy workplace. 
How To Select The Best Cleaning Services For Schools?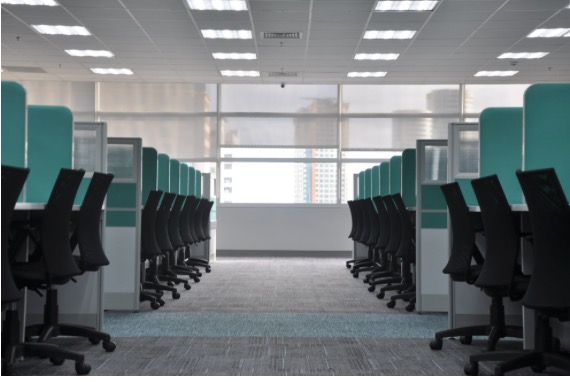 Knowing what a cleaning business does and why they're qualified is crucial before employing them. 
To achieve this, ask about their experience during early interviews with the best applicants. Read reviews and conduct some independent research as well. 
According to research, 84% of individuals place the same amount of faith in internet recommendations as in in-person counsel from friends and relatives. 
All educational institutes should have liability insurance since it protects their assets in the case of property damage, breakage, or loss of property while an employee is on the job. 
Most insurance covers physical injury claims, so your institute won't be stuck with the tab if a cleaner is wounded while on the job.
Top School Cleaning Services In Colorado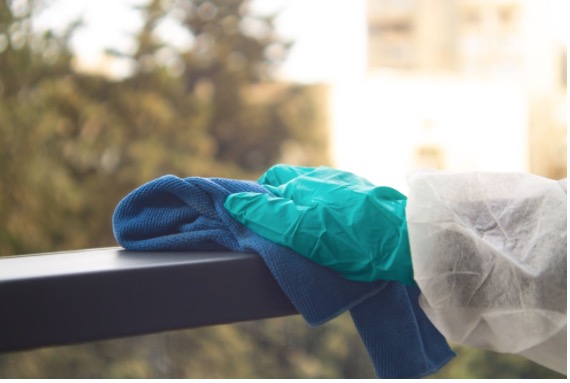 Educational institutes should utilize eco-friendly cleaning solutions, have a well-trained and competent crew, and have the expertise and a good reputation in the field to guarantee the finest service. Here are some of the top commercial cleaning services in Colorado that can help educational institutes achieve top-level hygiene and cleanliness:
1. Legacy Construction Cleaning
A reputable janitorial service in the Denver metro region is Legacy Construction Cleaning & Janitorial Services. 
They collaborate with public and private educational institutions to maintain a secure, hygienic, inviting learning environment. 
Their team of skilled experts employs eco-friendly and the most recent cleaning methods. 
They adhere to the most recent CDC recommendations and employ current best practices to lessen the likelihood of virus outbreaks. 
Keeping a school and university looking nice is crucial to attracting incoming students and potential teachers. 
Schools for K–12 students, employees, and visitors have large population densities. Thus, regular cleaning and disinfection are essential. 
Working with reputable university cleaning services can help you tidy your campus because university campuses are similar to small towns.
2. Coverall
Coverall Colorado offers skilled cleaning services to educational institutions all around Colorado to provide a thorough cleaning that gets rid of bacteria and viruses. For K–12 schools, colleges and universities, charter schools, daycare facilities, tutoring centers, and learning centers, they provide specialized commercial cleaning services. 
Since 1985, Coverall has been a reputable brand in the commercial cleaning sector, offering janitorial and disinfection services to stores across the United States. They stress safety and cleanliness procedures to ensure that their childcare facilities, tutoring centers, and learning centers are conducive to learning and growth. 
They employ innovative cleaning methods and eco-friendly cleaning supplies to ensure the facility is clean and secure for everyone.
3. Enviro-Master
Enviro-Master Services, a reputable cleaning business, offers commercial cleaning services to keep childcare facilities and schools from contagious infections. To create safe solutions for the environment, they employ safe and efficient items, and their health and safety professionals are knowledgeable about how to utilize them. 
Get the highest caliber cleaning services from Enviro-Master to safeguard your employees and the students they teach. You have the responsibility of educating South Denver's future leaders.
They provide extensive tile and grout cleaning, drain treatment, and electrostatic spraying services to keep buildings secure and sterile. Hand soap refills and paper replenishing services may let school and daycare personnel focus on caring for the kids, while restroom cleaning services can shield food-safe surfaces from germs and bacteria. 
4. Maintenance Resources
Maintaining Resources was founded over thirty years ago and is a privately held minority business. For the inhabitants' health and the success of their business, they consider a clean and hygienic facility to be crucial.
With the newest tools and cleaning methods at their disposal, MRI's team of specialists can create a personalized cleaning schedule that will guarantee that kids are in a clean and healthy atmosphere. 
This is necessary to maintain strong attendance rates and draw in new pupils. The efforts made by MRI to keep the school environment hygienic and safe help students' learning and the community at large. 
This includes fewer absences, improved participation in class, higher grades, and higher graduation success rates. Also, cleanliness helps to stop the transmission of germs and diseases, which is good for learning.
Gift Your Students Hygiene And Health!
The health and safety of kids, instructors, and other school staff members depend on commercial cleaning services. 
They lessen the possibility of infections and help create a better and safer atmosphere for pupils at school. 
Also, they help keep the school buildings, and grounds clean overall, saving money on upkeep and repairs. 
If problems, such as spilled liquid on a floor, are not cleaned up immediately, instructors and kids may also get hurt. It's crucial to have a business cleaning service ready to take care of the problem.
###