GUEST INTERVIEW – The University of Southern California is such a remarkable pillar of the educational community.
Sometimes the value of a USC education & experience become even clearer as you meet the diverse, intelligent, and accomplished alums as you develop your professional career.
Christina Ruiz, a tireless advocate for the neediest children in our society, is just one of those people---a unique Trojan that I had the pleasure of meeting at a charity event in Washington DC in the spring of 2022.
Her energy, enthusiasm and tireless Trojan spirit of commitment to excellence and charity is one of the reasons she has been so successful in her career. Attached are excerpts from our recent interview.
So, tell me a little bit about the history of Child Help and what it means to your personally? 
Sara (Buckner) O'Meara and Yvonne (Lime) Fedderson, founded Childhelp over 62 years ago to meet the physical, emotional, educational and spiritual needs of abused, neglected and at-risk children. The organization Childhelp at large focus our efforts on advocacy, intervention, treatment, prevention, family resilience and community outreach.
Since Sara and Yvonne founded Childhelp, the organization has served, protected and treated over 11 million children. I entered the Childhelp family as a client during my time in foster care. Childhelp raised me during my adolescent years in the Merv Griffin Village in Beaumont, CA.  Professionally, I rejoined Childhelp in early 2020 as California licensed trauma-informed Continuing Educational Trainer for direct-care and administrative staff for the residential treatment program at the Merv Griffin Village in Beaumont CA. Most recently, I served the organization as a Public Affairs Specialist in the Department of Development within Childhelp and under my direct report Chief Development Officer Michael Medoro.
Personally, through my lived experience as a child abuse survivor/former client of Childhelp and now as a member of the organization I understand that the Childhelp organization has many branches and several different facets, from direct service workers to the top leadership executives. The combined effort of each player within this organization is vital to the overall well-being of the children within our programs. The collective of our individual daily commitment to protect and uplift some of the most vulnerable youth in our nation serves as a constant motivating factor for me personally and is why I hold a strong love for Childhelp at large. 
Can you tell us about the segment of children that are most at risk? 
Children within the foster care system who have survived child abuse are extremely vulnerable and subjected to continuous abuse such as human trafficking. These vulnerable children within the foster care system are more likely and prone to deal with substance abuse, engaging in acts of criminal delinquency and are at risk of suicidal ideation.
Why do you think violence against children is so prevalent?
Violence against children ultimately includes all forms of violence against individuals 18 years and younger. For younger children such as infants' violence predominantly involves child maltreatment such as neglect, physical and sexual abuse at the hands of their adult caretakers and other authority like figures. Unfortunately, boys and girls are at equal risk of physical abuse and neglect. Research within the field support that girls are at a greater risk of sexual brutality. As children continue to mature and develop into adolescence hood, other violence's begin to perpetrate such as peer violence and intimate partner violence. Prevention education is critical to ending child abuse. Violence against children can be prevented. Preventing and responding to violence against children requires that efforts from society at large to address the risk such as community diversion.
That is why it Childhelp Speak Up Be Safe evidence-based curriculum program it's so needed across our nation. The speak up be safe program is a curriculum design to be developmentally appropriate for children but then the K-12 educational system. The curriculum continues to be an added layer to sex education really emphasizing the importance of body autonomy and good touch bad touch. Our program starts as early as pre-kindergarten through 12th grade. Overall, it is a huge preventative tool to help students prevent, interrupt, and speak up about various types of child abuse such as physical, sexual, neglect, bullying, and even cyber abuse. 
Do you have any interesting statistics to share with us? 
Tragically over 1750 children died of child abuse in 2020.
About 7 million children are reported each year as suspected victims of child abuse and about 700,000 of those reports lead to full-fledged investigations.
On average five children die of child abuse every day in the United States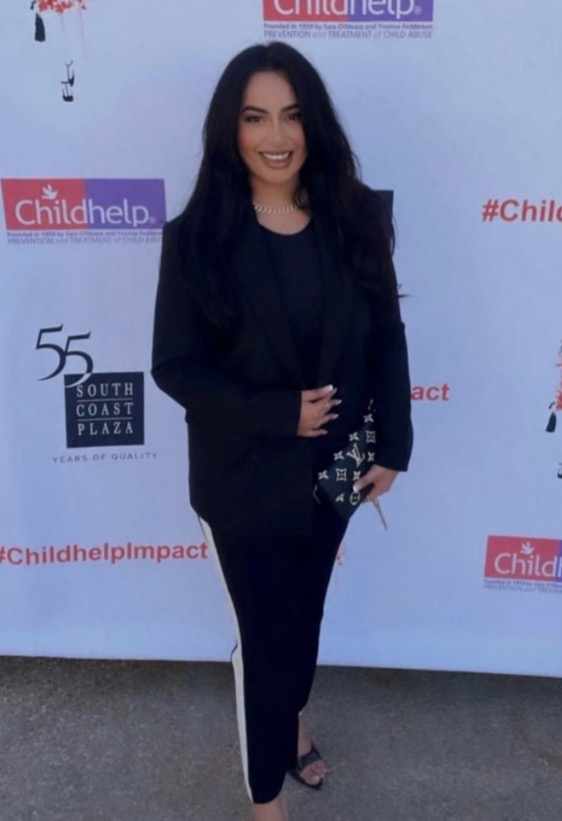 You were recently in Washington DC to get a 2-million-dollar appropriation for your hotline. Can you tell us a little bit about the process and which members of congress were especially helpful in getting this appropriation?  
Childhelp has ran the National Child Abuse Hotline for over 40 years and despite being the hotline referral for the US Department of health and human services and the DOJ ; the federal government did not provide funding for the hotline until Congress interviewed in the fiscal year of 2018. Therefore, Childhelp had urged Congress for continued support of 2 million dollars to the National Child abuse Hottline in the fiscal year 2023 under the Labor HHS education appropriation bills. Although the National Child Abuse Hotline had received funding from HHS through grants, we ask for additional support specifically for a authorizion of funds for the hotline.
Representative Lucy McBeth, Elise Stefanik and Senator Susan Collins and Kyrsten Sinema have introduced legislation modeled after domestic violence hotline legislation authorizing a National Child Abuse Hotline. These bills have been attached to both the House and Senate Child Abuse Prevention and Treatment Act (CAPTA) re-authorization bills which are currently moving through Congress.
During my visit to Washington DC The Public Affairs Vie President Rebecca Copper of Childhelp, our Childhelp celebrity ambassador John O'Hurley, along with Susan Sweat from Cornerstone Government Affairs and myself met with members of Congress such as Representative Hal Rogers and Representative Gus Bilirakis who have shown there continued to support our initiative. 
Speaking of the hotline, can you tell us a little bit about it? 
Childhelp National Child Abuse hotline 1-800-4- A -Child can be viewed as a lifeline for children and those that are in distress. The hotline serves in the United States as well as Canada and in all US military bases worldwide. The hotline is staffed 24 seven with professional crisis counselors that are ready and eager to serve.
Recently the hotline was awarded a grant from the United States Government for funding to expand the hotline to text an online chat. This expansion is significant to our current generation of children who are really growing up with the advances of technology. Childhelp understands the significance and wants to meet children where they are at this is why the Childhelp national child abuse hotline also is available through text message and online chat at Childhelp hotline.org. Research supports those children feel more inclined and more comfortable to reach out for help via chat and text message. Just last year we received over 13,000 web chats and roughly 6500 text messages. We gather this state up because the hotline partnered with Arizona State University and researching outcomes and best practices.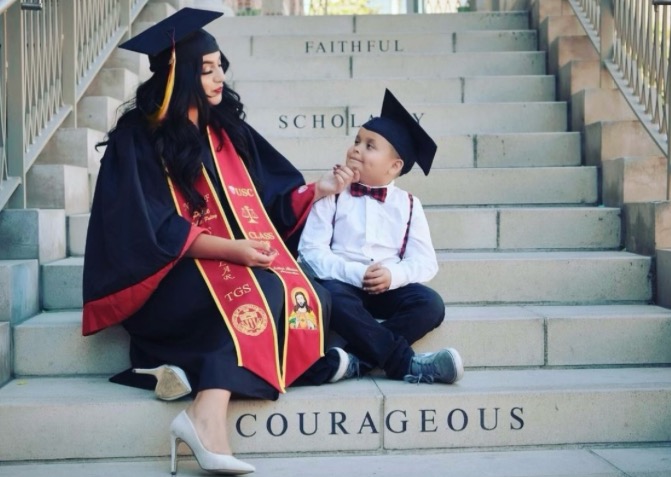 Under what circumstances can children call if they are being abused and how do you handle children that do call? 
Under any circumstances, we urge not only Children but any individual seeking assistance and or resources. The hotline tool can also be used as a preventative measure for parents that are struggling with parenting and are afraid that they might become abusive themselves. Childhelp Hotline crisis counselors are there 24 /7 to support any child or adult that is a need. 
Can you tell me about the campuses? 
In the United States Childhelp created two treatment programs across our nation. To speak to the one that I am most familiar with is the Childhelp Merv Griffin village in Beaumont California. I, myself was a resident of this program during my adolescent hood. I give credit to this program because it instilled resilience and provided the treatment and support I needed to grow into a successful young adult. In 1978 Childhelp created a treatment program for children who experienced abuse and neglect. This is a 24-hour therapeutic environment that continues to  support abused and neglected an at-risk child providing them clinically sophisticated therapeutic programs utilizing equine therapy recreational therapy and individual counseling for medical professionals to name a few. 
How many children are located on the campus and what type of services do you provide for them? 
The village in Beaumont California how has housed up to 64 children raging in the ages of 6 to 14 years old. 
What would you say to inspire a child who is struggling right now? 
As your sister, a former survivor of child abuse, I tell you that you are not alone; I am fighting for you! There is a whole community fighting for you to succeed! Do not let society or circumstances define you because you are so resilient and always have been. Never set barriers or limits on yourself; reach for the stars because dreams do come true, I promise! 
(Sara Corcoran is publisher of the National Courts Monitor and writes for CityWatch, Daily Koz, and other news outlets.)