LIFESTYLE - Billboard Magazine just published an article about struggling smaller concerts, but I beg to differ.
In what is uniquely Angeleno, Rowland Heights optometrist Dr Alex Corbin Liu's private "Summer Jam" entertainment lineup set a gold standard for user experience and entertainment. It will likely become a blueprint for future live music experiences going forward, as users get tired of impersonal stadium tours to watch their favorite artists with meltdowns on the online ticketing front.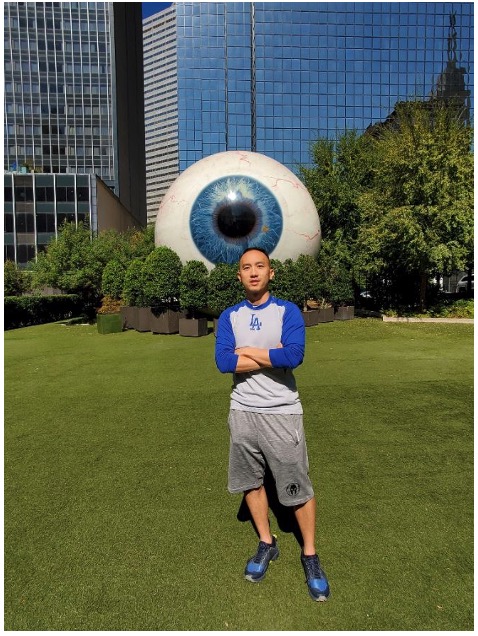 It only makes sense. The music industry peaked in its commercial success, dollar amount haul and subsequent quality in the 80s and 90s. Children of those eras who watched the growth of music phenomena from their startup artists struggling in the streets to hitting it big on the Billboard charts. These young music fans have now grown up to become our society's most valuable professionals in their middle age.
One of these professionals include organizer and optometrist-by-trade, Alex Liu, who has been using the draw of celebrities, not only to drum up business for his optometry practice, but more importantly, to bring awareness to the youth of his communities in San Gabriel Valley, about the dangers of drugs and to foster positive role models. He has done this by hosting conversations between many professional athletes, his clients, and children in local schools. His office also has the best swag giveaways: autographed jerseys for his clientele.
Alex said about the event, "I am blessed with a great family and team (including coordinator Jennifer David) that help support me to bring close friends together. My kids are gifted musicians and I love to share these experiences with them while they are young. There are many challenges behind the scenes to set up these parties, but the relationships built with the bands, artists and vendors as we prepare for an event of this caliber is special."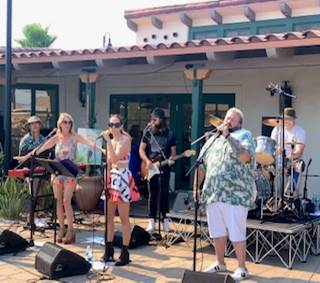 Photo:  Eddie Carrillo @shuttershoted
The "Summer Jam" is now on its 2nd year, an event that started out as a birthday present to his wife but has evolved into the event no one wants to miss: a lineup of great New Jack Swing artists, tailored to the era of his own childhood. Set in the Desi Arnaz ranch estate, every guest was allowed ample time to eat delicious food and mingle with celebrities.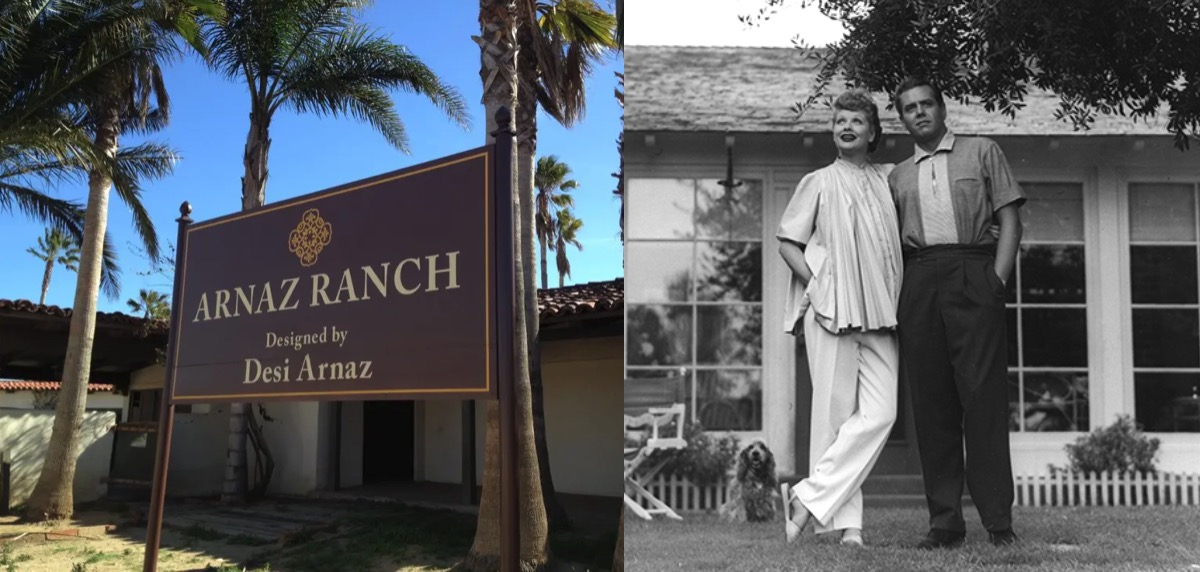 I caught up with event and music director and co-organizer Jennie Kwan of California Dreams after the event and she shared that the "home concert" experience was gaining in popularity especially after Pandemic as audiences were searching "to connect to nostalgia, to have these things that are familiar, evoking feelings that made people feel happy or free or nostalgic. This is our job. It's a gift to be able to translate that and express that."
People from all walks of life and professional industries gathered on time to greet and cheer for the first performer, LV, also known as Large Variety, the singing voice behind the late Coolio's 1995 Grammy Award winning smash, "Gangsta's Paradise".
The entertainment continued through the evening, from R&B crooner Christopher Williams famous for his music and acting in "New Jack City", California Dreams' Jennie Kwan and Kelly Packard, AC/DC drummer Simon Wright and the featured guest of the evening, Color Me Badd's original lead singer Bryan Abrams, performing 3 of his band's biggest chart-topping hits, "I Adore Mi Amor", "I Wanna Sex You Up" and "All 4 Love". and various covers including "I'm Yours" by Jason Mraz.
During the event, it was announced that Abrams won an Emmy for his short documentary "Flowers In The Addict: The Bryan Abrams Story" highlighting his battle with addiction and subsequent recovery. Bryan spoke briefly in an emotional moment, paying tribute to his wife for inspiring his recovery and the documentary.
The musical highlight was the closing act, JJ Fad, a Rialto based girl group, who closed out the set. What exactly made them the quintessential performance of the evening? They played their quintessential hit "Supersonic", a song with an amazing history. It was a hit that their producer Arabian Prince of N.W.A. (who was also in attendance) found unprecedented indie success with and led him to leave N.W.A. That same song was also a target of a lawsuit in the 2000s which Arabian Prince won against Fergie and Will.I.Am's "Fergalicious". Sometimes it takes time but the good guys win in the end.

Photos by Marc Ang
The "Supersonic" performance along with their set which included a mashup of covers like Montell Jordan's "This Is How We Do It" captured the energy of the room, not only from the nostalgic audience but for the performers who were connected to fans of that era. JJ Fad's humility shined as they demonstrated great self awareness through their joyous exuberant performance. Their local Rialto connection need not even mentioned, it was felt by the audience. These were our hometown girls.
In a world of on-demand entertainment, the stakes are definitely higher for a personalized and memorable experience. Music and entertainment director Jennie Kwan along with Dr Alex knew exactly how to keep the audience engaged and entertained, curating a show with ear-perking highlights, and most importantly connecting performers with the right audiences, while simultaneously providing an intimate enough experience for about 100 people in a space that allowed for mingling inside and outside. Add access to a delicious taco truck, Wings Zone Redlands chicken wings, Krumblez Cookie Co., Porto's catering and an open bar, and a simple Photo Booth, in the backdrop of Desi Arnaz's ranch estate and you have plenty of options for the attendees.
Audiences are looking for these extras on top of the standard musical experience. Most people are tired of paying hundreds or thousands of dollars on tickets to be herded into stadiums like cattle to hear their favorite artists give mediocre performances in faraway stadiums. Inadvertently, the organizers of this have tapped into what people want. Maybe it's because they actually care about giving people a truly memorable experience? While there will always be room for big stadium concerts, the VIP, genre-specific, nostalgia-invoking, home or salon concert has a bright future as a growing outlet for legacy performers and their loyal fanbases to connect and make lifetime memories.
(Marc Ang ([email protected]) is a community organizer in Southern California and the founder of Asian Industry B2B. He has written many pieces on pop culture and it's context in the world and politics with a different "minority" angle. Marc's boo"Minority Retort" was released on November 9, 2022 through Trinity Broadcasting Network available on Amazon, Target, Barnes & Noble and many more outlets.)