iAUDIT! - When the I-10 freeway was heavily damaged by a suspicious fire last weekend, the City, State, and federal governments swiftly responded. Multiple departments arrived to mitigate the damage, redirect traffic, and warn the driving public to take alternate routes.  Mayor Bass made several statements about the freeway.  At news conferences, she fretted about how 300,000 daily commuters would get to work, stating longer commutes and traffic jams would cost people time and money.  As traffic backed up on streets never meant to handle the loads they now must bear, she urged drivers to take extra time to arrive at their destinations, and where possible, use public transportation.  She has been a constant presence at the scene of the fire, assuring Angelenos she is working with state and federal officials to repair the freeway as soon as possible so people can get back to normal work routines and personal business.  The damaged section of freeway is about a mile long.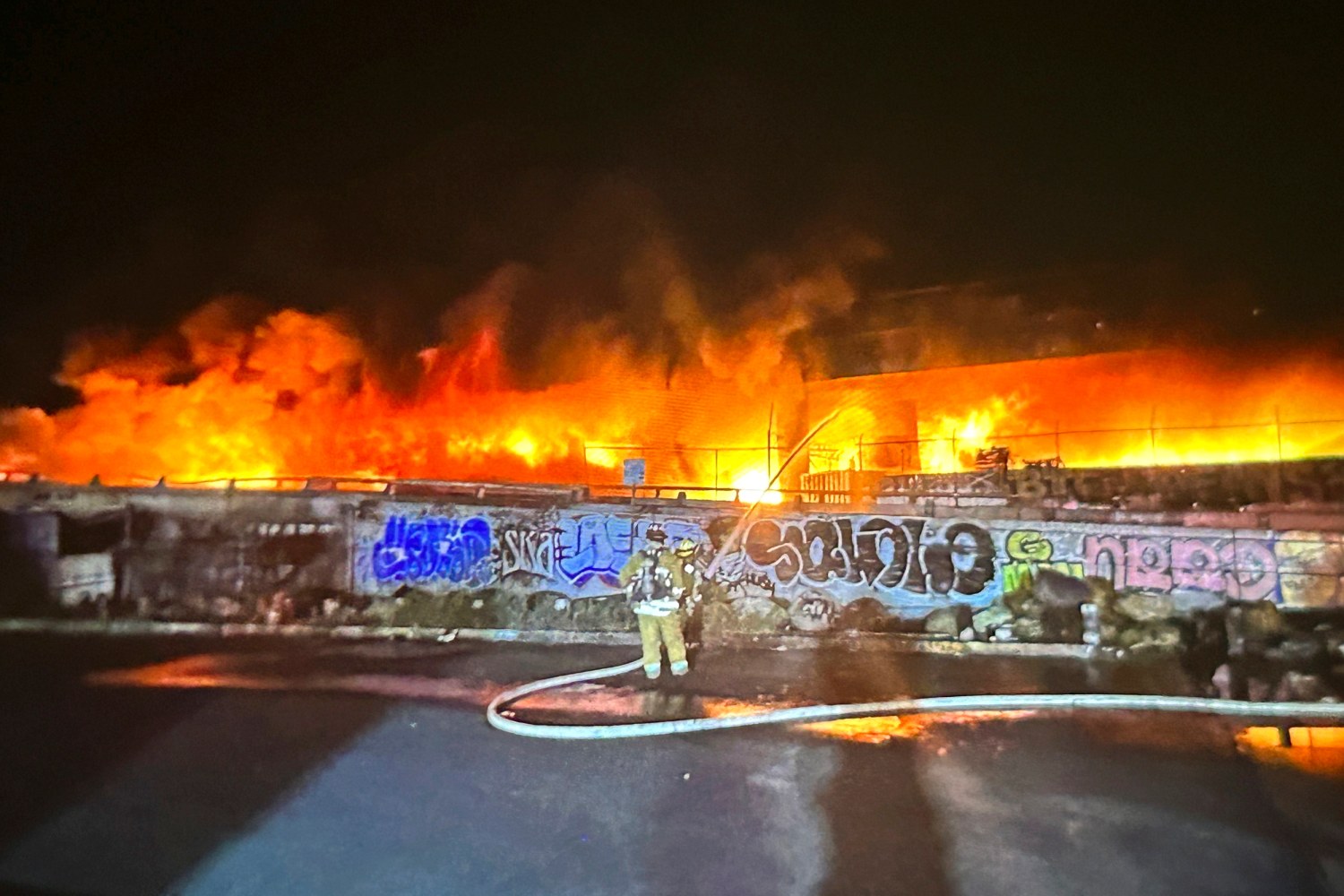 Contrast the City's response to the I-10 fire to its attitude toward a three-mile stretch of another freeway farther west, SR-90 (the Marina Freeway).  Several weeks ago, Mayor Bass referred to a freeway that has 100,000 car trips a day as a "freeway to nowhere".  Local and state officials who support turning the freeway into a "Great Park" don't seem to care how its loss may affect working people who would lose time and money driving down already overburdened streets never meant to handle traffic they would have to bear.  Officials who wring their hands about access to DTLA expressed no such concern about access to an expanded Cedars-Sinai medical center at the 90's west end.  Nor do they seem to care about communities like Ladera Heights and others at the freeway's east end that would be cut off from ready access to the coast.  
It seems a freeway may be the city's economic and social lifeblood in one place, but another freeway that serves the same purpose elsewhere is disposable.  In a November 14 LA Times article, the writer says, "Some commuters may be able to adjust their work schedules, work remotely or alter their travel patterns to ease the traffic pain. But many will not be able to do that. Exactly how that plays out in the coming days, weeks and possibly longer remains unclear".  For some reason, concern for commuters on the 10 is more important than commuters on the 90.  Is the assumption that drivers who use the 90 magically have more flexibility than those who use the 10? In the same article, the writer quotes Michael Manville, a professor with the Department of Urban Planning at the UCLA Luskin School of Public Affairs, "The deeper problem, he [Manville] said, is that neither our freeway system nor our public transit system works as well as they could and should. 'Most people's experience with the freeway at rush hour is already pretty miserable — and that does not drive a lot of people to public transportation, which says something about our public transportation,' he said". So, while advocates for demolishing the 90 want to push people onto an inadequate public transit system, the reality is the system doesn't work very well right now.
We are left with the question why it is of the utmost importance to restore a one-mile stretch of freeway in one spot, while advocating for the destruction of a three-mile stretch that serves equally vital purposes.  Perhaps those who began the campaign to destroy the 90 saw an easy target in a part of town perceived to be more open to "reimagined transit neighborhoods", or at least one that wouldn't make much of a fuss. We should give advocates credit for being consistent.  The November 14 Times article quotes Michael Schneider, head of Streets for All-L.A., lamenting the lost opportunity to spend money reengineering the 10 and surrounding streets for bicycles or alternative transportation. Maybe Mr. Schnieder sensed a lost opportunity for another well-funded "feasibility study."
Whatever the reason or political motivations behind obliterating the 90 while jumping on the repairs to the 10, the City is showing just how inconsistent and fickle its policies are. All the benefits and concerns for the 10 are shared on a smaller but no less important scale to the 90.  The access to work and personal needs via the 90 are just as important to its users as access to the 10. Perhaps that is why communities surrounding the Marina Freeway have responded so forcefully to the proposed Great Park plan.
As I've mentioned before, Los Angeles makes panicky decisions in a vacuum, and often in a world that simply doesn't exist.  Housing construction is promoted with little or no regard for existing utility infrastructure.  Transportation considerations for new housing units, if they exist at all, are often based on theoretical transit modes and routes that may or may not be developed. 
It is to the City's credit that it is acting so quickly on returning the I-10 to service.  It is responding to the reality of transportation infrastructure in Los Angeles.  If only if it would act as rationally regarding the Marina Freeway and other unrealistic proposals.
(Tim Campbell is a resident of Westchester who spent a career in the public service and managed a municipal performance audit program.  He focuses on outcomes instead of process.)