ERIC PREVEN'S NOTEBOOK - "Gouts of smoke billowing out..." said Pete Demetriou on KNX news. What a fascinating word, I looked it up to confirm that the word can refer to a mass or aggregate, especially of something fluid often gushing or bursting forth.  
The veteran radio reporter was referring to the giant asbestos-laden fire in an old airplane hangar in Tustin, not the massive pallet fire that has resulted in the closure of the downtown portion of the 10 freeway indefinitely.   
Still, all of these airplane-hangar-sized things and fires are worrisome and noxious. 
Apparently, the air quality in Delhi, India gets super bad around this time of year. I read in the New York paper that there are about 18,000 parks and gardens in the region that attract hundreds of thousands of people every morning. The bad air is not enough to stop them from exercising, so they cough and sometimes vomit.   "Walk through the streets of New Delhi and you can taste the air — a smoky metallic tang, as though you've licked ash." 
You wouldn't know it from the perky US Embassy update on X formerly Twitter that included a spectacular Diwali dance number and what looked like a rip-roaring good time. The bad weather and air started the day after. 
Diwali is the Hindu festival of lights and symbolizes the spiritual "victory of light over darkness, good over evil, and knowledge over ignorance."  
While Diwali is a major religious festival for Hindus, it is also observed by Sikhs, Jains, Buddhists and feisty American Ambassadors who can dance. 
The origin story of Diwali varies depending on the region. All versions have one underlying theme — the victory of good over evil.
Not sure about that, but Ambassador Garcetti is an excellent dancer and I am sure that I am not the first nor last to predict that he will wind up eventually on Dancing with the Stars.  
Garcetti has all the right moves including last week's Los Angeles Times puffer piece left a pleasant aroma about his timely migration to the subcontinent.  Angelenos were updated on the boy-mayor-turned-manbassador's many accomplishments as The Times sprinkled sweet-smelling spices... 
Top row, L-R Edgar Khalatian (Mayer Brown), Sheila Kuehl, Zev Yaroslavsky, Eric Garcetti HW, Thomas Hudnut, HW, Mark Pestrella, LA County Public Works, Rudy Ortega, Jr., Paul Krekorian, Caroline Choe, HW, Nithya Raman, Julia Wick HW, Rick Commons HW, Anthony and Jeanne Pritzker HW, Samantha Millman HW, Vince Bertoni, Charlie Munger HW.
Meanwhile, back in the cutest little tight-knit community on seven continents, the hometown residents of Studio City were placed in the cage opposite an impossible number of maximum donators.  I realized that every time I post the carpet-bombing of maximum donations they gave to Krekorian, I'm encouraging the young newbies... to vote for the School.  
"Yes, I said yes I will yes." Harvard Westlake English students might recognize those words. 
But this late-breaking plot twist, just in:   Lindsey E. Horvath, the County Supervisors is a renter... with a heart of gold, but will she take notice?  And even if she did notice would she do anything that might upset the Harvard-Westlake Civic Engagment Complex...   Tune in next season.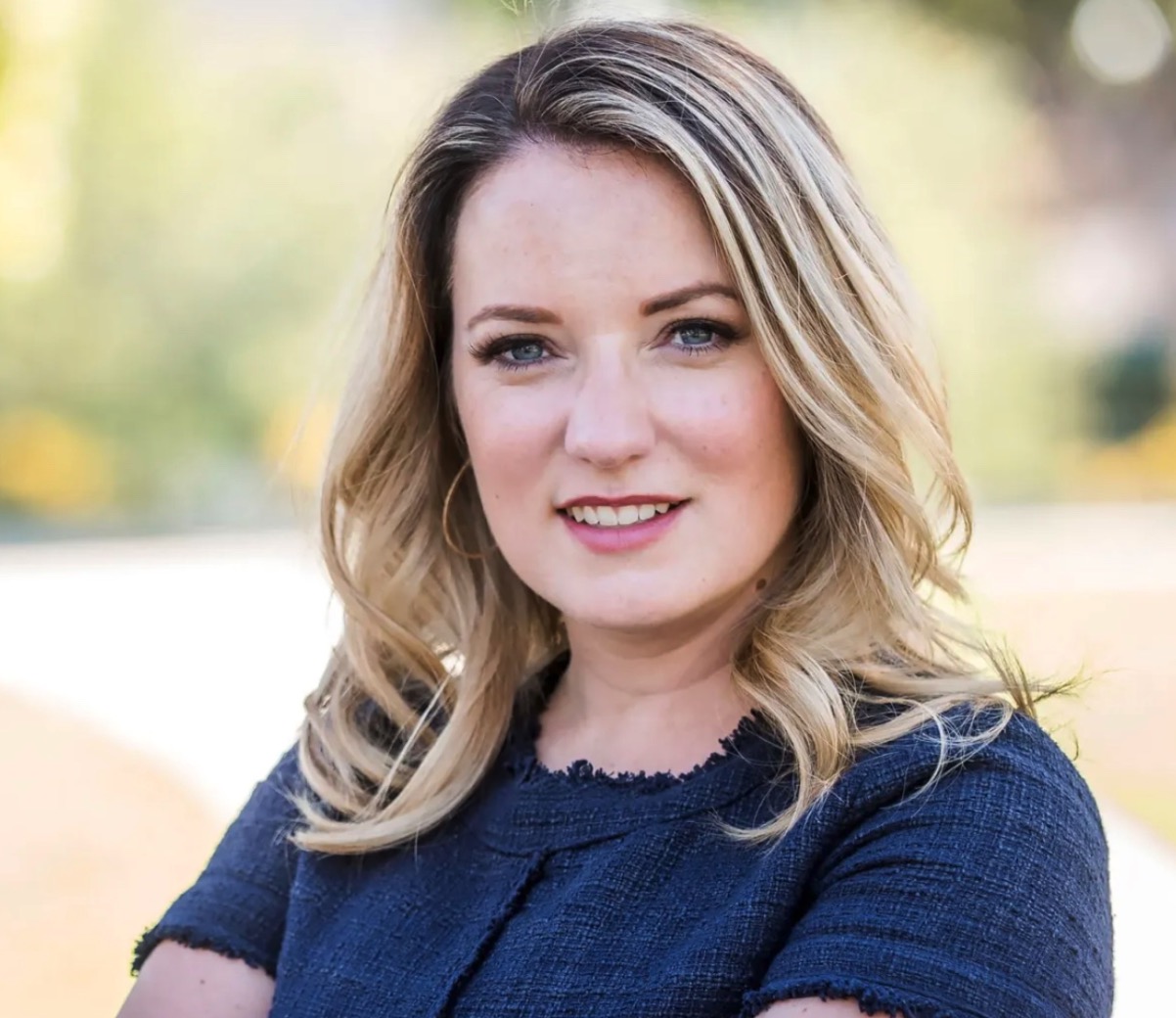 Lindsey Horvath CD3
Smart Speaker:  Is Garcetti, available? 
Embassy Desk:   No, it is not possible to interrupt the Ambassador who is in high-level talks with Secretary of State Blinken and Secretary of Defense Austin.   Sadly, he won't be able to address questions of Harvard Westlake, his ole alma mater screwing the bejesus out of the old-growth Studio City residents... because of the time change. 
Smart Speaker:  How did the LA Times --
City Attorney, Jonathan Groat:  Mr. Preven, to be clear we have no intention of hearing your testimony because we are planning to have too many speakers, so we won't get to everyone.  And there won't be anything you can do about it. 
Smart Speaker:  Fair enough, Groat, you insufferable boob. Could the Ambassador be bothered to come to the phone re: the $1.8 million dollars of taxpayer money (and far more in legal costs) pushed out last week to silence Matt Garza, the LAPD officer who was repeatedly molested by Garcetti's top fundraiser, Rick Jacobs?  Including tongue. 
City Attorney, Jonathan Groat:  No. The mayor is in India with Blinken --
Smart Speaker:  It just smells bad Groat; the stench coming from the Munger/Pritzker Toxic Harvard-Westlake River Plan.   
We both know it is nothing but a sweetheart deal for an elite Academy that has been trying to take over and commandeer what has always been publicly accessible.  Highly stinky.
Where is Hugo? The many organizers? Eunisses?  Katy? ...  "Always. Been. Accessible."  Now, Studio City is being asked to agree to a carefully scripted little set of lies or prevarications.
The CEO Rick Commons says, and I'm paraphrasing,  "Oh, no, we're doing all this for the public."  
Honestly, you could not think of a more arch, sinister, position. The proverbial TV network would give a strong note if this were a series:  "These villains are too on the nose. These characters are too broad and craven."
"We can't have the former Mayor who appointed, the head Commissioner on the City Planning Commission CPC and the number two, both of whom are also alumni and donors... to the school but refused to recuse?"  That's from the LA Times. 
Once again, kudos to the Ambassador for being AWOL. 
And kudos to the many generous Harvard-Westlake Trustees. There are soooo many ways to say thank you to a corrupted little council member. The old days when you carpet-bombed Paul Krekorian with maximum donations are long gone.  There are Independent Expenditures, recommended by 4 out of 5 Land Use Committee members. 
Edgar Khalatian, a special Land Use tool of Mayor Garcetti's, from Mayer Brown attempts to jumpstart the bulldozers and chainsaws to fulfill Munger/Pritzker's dream of an even more dominating athletic program.
Smart Speaker: Harvard Westlake are already the state champs in basketball --
"Get him out of here." 
Smart Speaker:   I am a 35-year resident of Studio City. Weddington is the "heart" of our neighborhood, a place where locals hit golf balls with their kids, take walks or have coffee. 
The project as planned is for the "elite." This is Wall Street vs. Main Street.  
Both City Council President Paul Krekorian and Councilmember Nithya Raman are carpetbaggers who have been wowed by the power...vested in the US Ambassador to India.
Felling old trees to erect a giant airplane hangar-sized gymnasium with two giant toxic doormat fields as Bill Nye the Science guy, who also lives in Studio City called them, is not Diwali.
City Attorney, Jonathan Groat:  Mr. Preven, I am going to hang up--
Smart Speaker:  Sticking a 2000-person arena next to our neighborhood fire station raises serious logistical questions about what would happen if a serious emergency occurred during a swim meet or tennis match or soccer game. 
Paid testifier:  There will be no football games.
Smart Speaker: Who gives a crap.  No tribal warfare, but why would our leadership approve a zone change?
Eric Garcetti, Frank Lima and Paul Krekorian. 
Why not? 
...for use as an athletic and recreational facility for the Harvard-Westlake School and shared public use, the project removes the existing golf course, driving range, and tennis facility, to develop two athletic fields with bleacher seating, an 80,249 square feet, two-story gymnasium with a maximum height of 30 feet, a 52-meter swimming pool with seating, eight tennis courts with seating, one level of below-grade parking and a surface parking lot, the project includes ancillary field buildings, three security kiosks, exterior light poles, walls/fencing, and retention of the existing clubhouse structure, putting green, low brick retaining wall with weeping mortar, and golf ball-shaped light standards; the project removes 215 existing trees and plants 368 new trees, includes a 350,000-gallon stormwater capture and reuse system, provides 5.4 acres (235,224 square feet) of publicly accessible open space and landscaped pathways connecting to the adjacent Zev Greenway.
Smart Speaker:  I'll wrap it up. The fact that the County has not granted a lease renewal, or if they have, why they haven't they agendized it or notified ... the people like me?  Not cool.
What does an 80,000-square-foot building look like? 
(Eric Preven is a longtime community activist and is a contributor to CityWatch. The opinions of Mr. Preven are not necessarily those of CityWatchLA.com.)