ANIMAL WATCH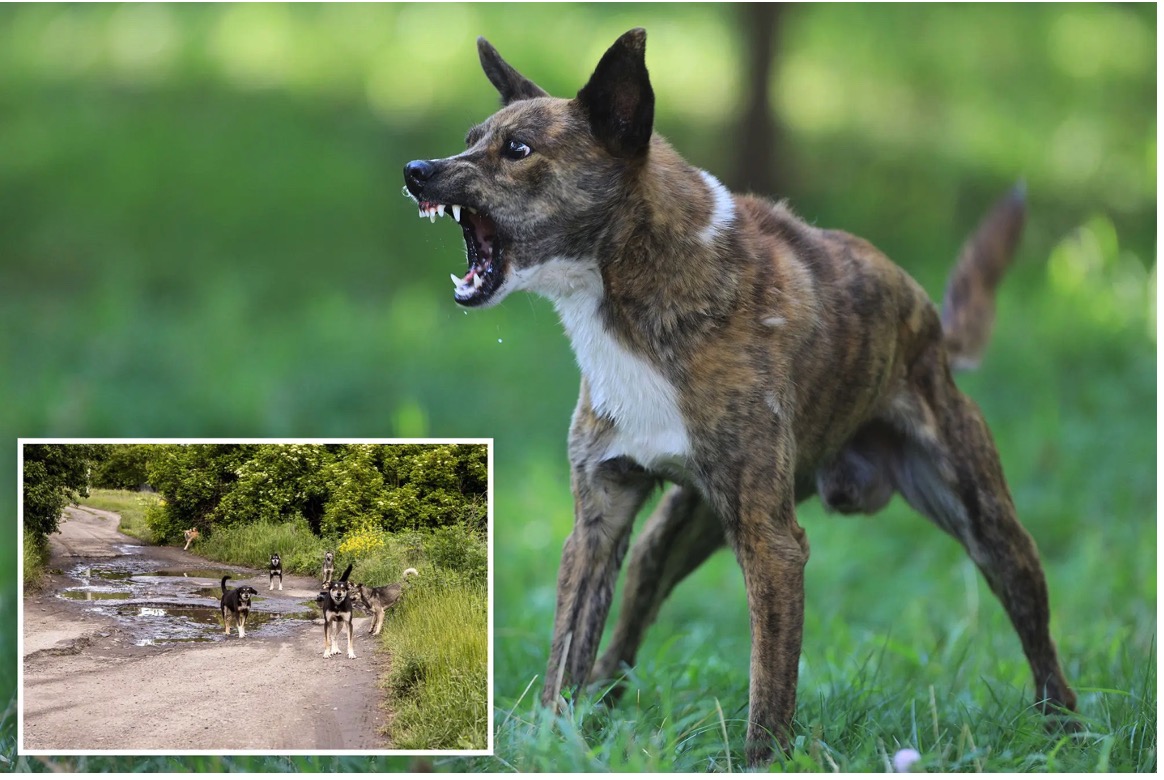 ANIMAL WATCH - Hawaii, the scenic chain of islands in the South Pacific historically referred to as "paradise" announced in 2020 it was considering a new tourism-marketing campaign—the "Safest Place in the World," but, sadly, it is succumbing to the insidious worldwide epidemic of Pit Bulls and other dangerous dog attacks.
The "Big Island" of Hawaii, in particular, already suffers from overpopulation, traffic congestion, inflation and a growing crime problem that is driving native residents to seek jobs and affordability elsewhere, especially on the U.S. mainland.
A chart comparing crime rates in Hawaii, Las Vegas and the U.S. shows property crime is equal—or higher—in Hawaii, and violent crime is rising. This insidious undercurrent in an economy dependent upon tourism sets the perfect backdrop for gambling, upon which the mania for Pit Bulls and dog fighting thrives—with the resultant spillover of violent attacks by loose and escaped dogs bred for combat.
Pit Bulls Increasingly Become a Business
Sadly, the attempt by S.B. 79 to ban/control Pit Bulls in 2009 was opposed and defeated by dog breeders' organization, the AKC (American Kennel Club) and local afficionados in open opposition to banning ownership/possession and special safety restrictions on a dog that has traditionally been used in blood sports supporting the addictive curse of gambling on death.
They have also spilled over into the hands of other criminals.
Hawaii Island Police: Dog Ordered to Attack, Bites off Woman's Ear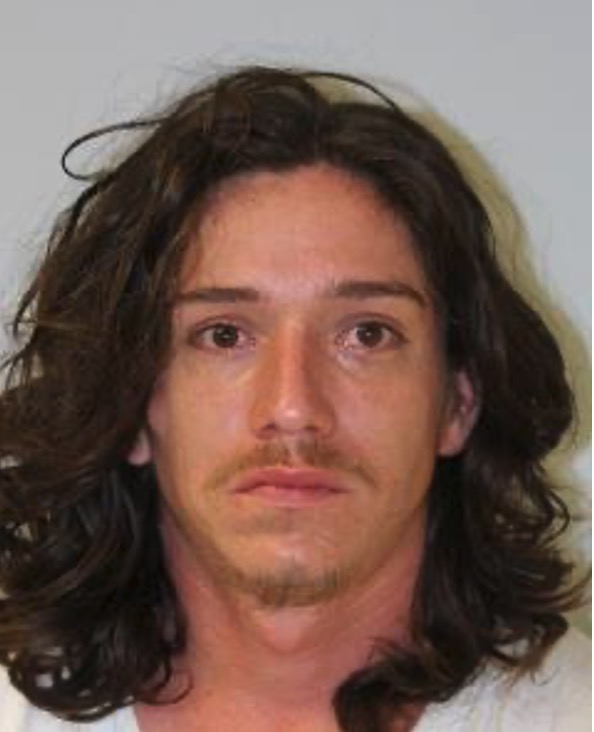 Esteban Dehoyos (Hawaii County Police Department)
On April 13, 2022, Hawaii Island police asked for the public's help to track down, Esteban Dehoyos a suspect in a violent assault after he entered a home on Kaiwa Street in Pahos and beat and assaulted a 28-year-old woman and then ordered his dog to attack her.
Police stated that the dog tore off the woman's ear and bit her all over her back. (The breed was not identified.) Dehoyos is wanted for an outstanding warrant for assault in the second degree. 
WHO CAN OWN PIT BULLS IN HAWAII?
The State of Hawaii does not prohibit owning Pit Bulls and does not impose a limit on how many dogs you can own. However, individual cities can enact a limit and have their own breed-specific legislation.
For example, in Honolulu, you may not own more than ten dogs that are at least four months old at one time. (There is no indication of a limit on puppies under four months.)
There is an XL Bully FB group that indicates it is "a resource for XL pit bull ownership, breeding … on the Big Island of Hawaii."
In 2011, the Governor signed a bill making dog fighting a felony, although, according to residents, dog fighting and the abandonment of unwanted Pit Bulls is a common problem.
HOW DID PIT BULLS GET TO HAWAII?
In 2018, Scottie Westfall III, (retrieverman.net) wrote the following logical response (quoted in part) to the Quora question: Why are pitbulls so popular in Hawaii?
If you spend any time in Hawaii away from the usual touristy places and talk to the locals about what they like to do, one thing you might hear is how often they love hunting feral pigs. Feral pigs are the big game species on most Hawaiian Islands, and because they are considered both an invasive species and favorite game species, lots of people keep dogs for hunting pigs.
Pit bulls are among the most common breeds bred for catch dogs in hog hunting. In hog hunting with dogs, two types of dogs are used: the bay dog and the catch dog. The bay dogs track down the hogs and then chase them until they stand and fight. The bay dogs run around the hog and bark at it ("baying" it). It is at this time that the human hunters show up with the catch dogs that come in and hold by the ears so that humans can easily kill the hog or tie up and carry it home for fattening or sale.
In states where hunting hogs with dogs is a common activity, pit bulls and American bulldogs are going to be common breeds that people will have as pets. Not every hog hunter will keep every puppy that is produced, and they sell them as pets.
Hawaii is a hard place to import dogs, because of the strict rabies quarantine, and it is very unlikely that pit bulls would have been imported in big numbers from the mainland just because they were great pets.
(See entire discussion and quote here.)
DOG ATTACKS IN HAWAII
In the early morning on August 1, 2023, four large dogs—later identified as Pit Bulls—savagely mauled and killed 71-year-old, Robert Northrop, and left his bloody body lying in the middle of the road on Hawaii's big island, ABC News reported.
This brutal tragedy occurred just before 9:00 a.m. and was called in as an "animal complaint," in the 92-2000 block of Outrigger Drive in the Hawaiian Ocean View Estates subdivision, according to a statement released by the Hawaii Police Department.
Officers were able to able to locate a witness who reported "hearing a commotion outside his residence," police said.
When he went outside to check, he saw the victim being torn apart by the dogs. He was finally able to chase the dogs away and call police and paramedics to the scene. The victim had lost consciousness before the officers arrived.
Emergency medical responders arrived and began administering treatment, as an ambulance rushed the victim to the Kona Community Hospital but he died enroute, and was pronounced dead on arrival, police reported.
Police called the gruesome scene "horrific" and determined that it was completely unprovoked.
Over the weekend, Big Island Now reported that all four adult dogs involved in the deadly attack were Pit Bulls (three were Pit Bull "mixes" and the other a purebred "Staffordshire Bull Terrier").
Those dogs and 10 puppies seized by animal control after the attack have since been euthanized.
Also, the dogs' owners admitted to a police officer at the scene that they do not live at the residence from which the dogs escaped, and the dogs were left unattended on the property.
Investigators are looking into claims that the dogs had previously been reported as "stray animals."
See complete report at Dogsbite.com
FELONY CHARGES POSSIBLE
Hawaii Police report they are investigating the incident as a "Negligent Failure to Control a Dangerous Dogs." Investigators have classified the case as a Class B Felony, which means that the dog owners, if convicted, could face up to a $25,000 fine, ten years in prison, restitution and/or the humane destruction of the dogs involved, police said.
Under Hawaii law, revised last year, it is considered a felony if a dog owner "fails to take reasonable measures to prevent an unprovoked dog attack resulting in serious bodily injury or death."
Pit bull attacks 32-Year-Old Puna woman, sending her to ICU 
May 29, 2023
On May 23, 2023, KITV4 reported that a "52-year-old woman and her 32-year-old daughter were walking their two dogs in the Ainaloa Estate subdivision in Puna on Saturday when they were attacked by two Pit Bulls—one of which had been previously roaming 'on his own' but ran across the street to join the first in the vicious attack.
The resultant injuries were so severe that the younger woman was hospitalized in the intensive care unit," according to the report.
"The dog had her arm like this and just flipping her and shaking. Blood was spurting everywhere," Buelow told KITV4.
This was the third time the same Pit Bull from across the street had attacked Amber, Buelow claimed, and this time it remained "focused solely on her." She said the dog made no effort to get to their dogs. "It stayed right on my daughter," she said.
As a result, 32-year-old Amber Clausen was rushed into surgery at hospital) and then placed in ICU. "She may never be able to use her left arm again. They don't know the actual damage," her mother said.
She told KITV4 that a man in a truck who was driving by stopped and "had to tie the Pit Bull's legs. He then put her daughter in the back of the truck and rushed her to a fire station," she said.
DOG OWNER CHARGED IN ATTACK ON TWO WOMEN
On May 29, 2023, HawaiiNewsNow reported, "Hawaii Island police have charged Frederick Kassebeer following a "vicious dog attack" in Pahoa that left two women seriously injured over the weekend, authorities said."
Kassbeer turned himself in and was charged with "permitting dog to stray" and "negligent failure to control a dangerous dog."
A bystander was able to secure the dog to a post, where it was picked up by Animal Control, then rendered aid to the victims, according to the report.
It's believed the dog got loose because it was not secured and escaped out of Kassebeer's property, which was partially fenced. The dog owner was released on $2,000 bail.
Husband Sues Pit Bull Owners For Wrongful Death After Wife Dies From Dog Attack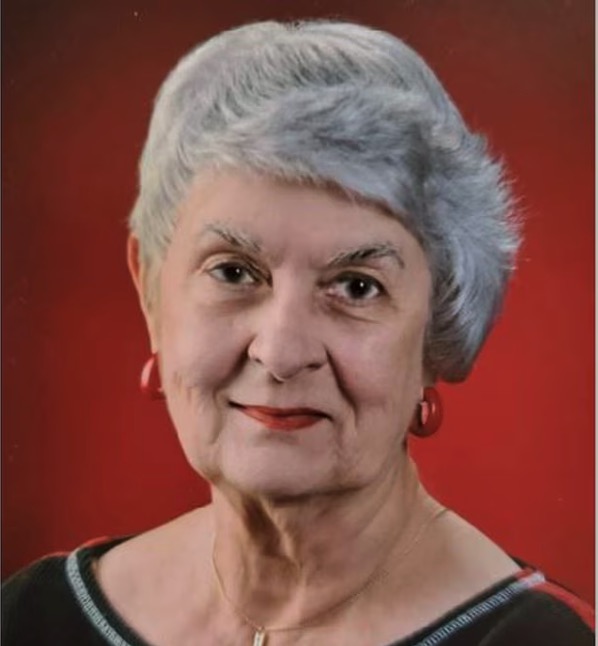 A November 4, 2022, announcement by Civilbeat.org stated that a suit has been filed in the death of Dolores Oskins, 85, a Keaau resident, who was out searching for her dog, Hea, in August of last year when multiple Pit Bulls attacked her outside her neighbor's property.
"She died from those injuries 22 days later at Hilo Medical Center," according to Civilbeat.org.
Her husband, Jack Oskins, filed a wrongful-death lawsuit against the landlord of the property from which the dogs had escaped, as well as the four tenants who owned the animals.
Attorney Nicole Kalakau, representing Oskins, said there were at least three dogs involved, and all were either Pit Bulls or Pit Bull-mixes. The attack occurred outside the fence of Hoapili's property on the evening of August 14, 2021.
Kalakau said Jack Oskins, who attempted to intervene in the attack, has recovered from his physical injuries but is still reeling from the "unexpected and tragic loss of the love of his life." (Read entire story here.)
(Read entire story here.)
Harsher Penalties Needed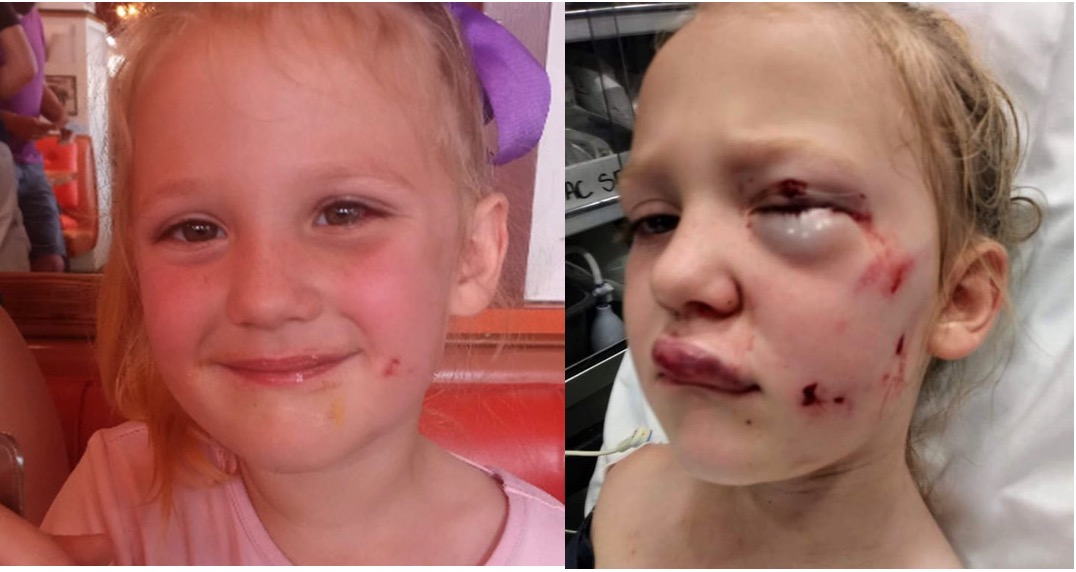 Three months after Dolores Oskins was attacked, 6-year-old Puna resident Violet Beatte was injured by two of her neighbor's Pit Bulls and flown from the Big Island to Kapiolani Medical Center on Oahu for treatment.
Beatte's mother, Shalaye Newman, told Hawaii News Now that Beatte was walking home from the bus stop with her two older sisters when one of the Pit Bulls "grabbed her on the thigh and dragged her to the ground and the other was biting her face."
Newman said the pit bulls were usually behind the fence, but when her daughters walked by that day, the gate wasn't closed.
"They told me if the bite had been a millimeter higher, she would have lost her eye," Newman told HNN. "And if the bite had been an inch lower on her neck, she would have lost her life."
(Read entire story here.)
WILL HAWAII STAY SAFE?
Hawaii's main and sustaining industry is tourism. Visitors travel there to be in paradise because of the natural beauty, which implies they also need to feel safe.
The issues involving dangerous dogs are solvable but must be addressed as a priority if the Big Island is to be considered anywhere near the "Safest Place in the World."
(Phyllis M. Daugherty is a former Los Angeles City employee, an animal activist and a contributor to CityWatch.)