PLANNING WATCH - Over a half century ago, the 1964 Presidential race gave us the memorable campaign slogan "A Choice, not an Echo," when Barry Goldwater lost against incumbent Lyndon Johnson. 
In LA that slogan should be turned on its head for the 2022 mayoral election.  True, we can vote for different biographies, such as shopping center developer Rick Caruso, City Hall officials Michael Feuer, Kevin de Leon, and Joe Buscaino, or Congresswoman Karen Bass.  But if we want different policies, there is not a dime's worth of difference among them.  Voters can only choose among slightly different versions of the status quo, fine-tuned by campaign consultants and their focus groups.  The major candidates want to lure even more private real estate investors to LA through further deregulation of zoning and environmental laws.  They also want to clean up the city's bad optics, specifically City Hall corruption, homeless encampments, street crime, and high profile LAPD lawsuits. 
Once the results of the June primary are in, most commentators expect the two leading candidates, Rick Caruso and Karen Bass, to face each other in November. 
Rick Caruso recently made headlines by switching political parties, once a Republican, he is now a registered Democrat, but without adopting new policies.   As a Republican, Democrat, or independent, Mr. Caruso remains LA's premier real estate developer.  This is why Ventura County Supervisor Linda Parks told a Los Angeles Times reporter that if he becomes LA's next Mayor, it would put a fox in charge of the hen house.  
Like Richard Riordan, Caruso and his supporters believe that his phenomenal success in building and operating shopping centers means he could ably manage the country's second largest city.  If he becomes LA's next mayor, he will become the hometown version of New York City's Mayor Michael Bloomberg.  Like NYC, Caruso and his ilk will do just fine financially, while ensuring highly sanitized coverage of civil disturbances, protest movements, police scandals, and homeless encampments.  
Like other candidates, Caruso's policies would continue Reaganesque planning and housing policies of deregulation and privatization.  As for City Hall corruption, environmental havoc, wage theft, and flagrant code violations, a Caruso administration would maintain the LAPD's focus on the street crimes that dominate local news coverage.   Based on his experience as a skilled developer, Mr. Caruso would also keep the real estate deals privately hammered out at City Hall away from the prying eyes of reporters, prosecutors, and Las Vegas casino staff.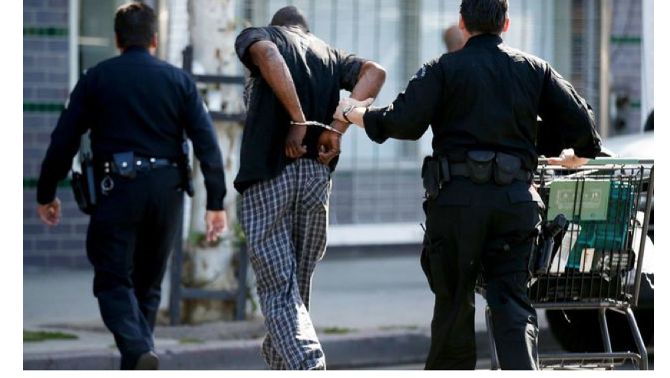 Karen Bass:  Mr. Caruso's leading opponent is California Congresswoman Karen Bass, the 2019 and 2020 chair of the Congressional Black Caucus, with graduate degrees as a Social Worker and Physician's Assistant.  Her supporters believe she is a progressive running against the political establishment, but the facts don't bear this out. Her policies are nearly identical to Mr. Caruso's, which is why she obtained the Mayoral endorsement of Abundant Housing Los Angeles, a well-known lobbying group that advocates for the privatization of affordable housing and the deregulation of LA's zoning code. 
According to the Los Angeles Times, Karen Bass also calls for more cops on the street and new housing for 15,000 homeless persons.  Her platform includes expediting the construction of supportive housing, leasing and purchasing existing properties, using FEMA as a model to coordinate local government homeless programs, removing homeless encampments, creating teams of outreach workers, and improving homeless medical care and mental health services. 
While her platform preceded Rick Caruso's homeless proposals by a month, I cannot detect a qualitative difference between them, especially in the alternative housing policies they both ignore: 
Changing LA's adopted planning policies and ordinances, even though the City's current approach of up-zoning and density bonuses – reinforced by the recently adopted Housing Element – make the housing crisis worse.
Physically inspecting density bonus housing and monitoring the effectiveness of up-zoning to reduce homelessness.
Adopting inclusionary zoning in Los Angeles, so new apartment projects would include mandatory low income units.
Supporting a proposed voter initiative that would establish a 4 or 5 percent transaction fee on the top three percent of real estate projects.
Restoring HUD public housing and publicly subsidized housing programs to construct permanent non-market housing.
Reinstating the 20 percent public housing funding mechanism of California Community Redevelopment Agencies.
Reducing economic quality so fewer people are priced out of housing.
Preserving existing affordable housing.
Amending LA's Rent Stabilization Law to establish 1995 instead of 1978 as the threshold date. 
If you are happy with an echo not a choice for LA's next Mayor, you are in luck.  If you want action on the programs above that they equally ignore, don't expect to get it through the ballot box. 
(Dick Platkin is a former Los Angeles city planner who reports on local planning issues for CityWatchLA.  He serves on the board of United Neighborhoods for Los Angeles (UN4LA) and co-chairs the Greater Fairfax Residents Association.  Previous Planning Watch columns are available at the CityWatchLA archives.  Please send questions and corrections to rhplatkin@gmail.com )