ANIMAL WATCH-Mayor Eric Garcetti's cuts to the Los Angeles Animal Services' budget for 2020-21 are being blamed by General Manager Brenda Barnette for the need to close the West Valley animal shelter, decrease Animal Control Officers' hours, and reduce other vital safety services, but the costs in human and animal lives could be deadly, especially considering the city's already high dog-attack statistics in it shelters and streets. 
Barnette also confirmed at the October 15 Animal Services Commission meeting, that only $400,000 is budgeted for 2020-2021 to provide vouchers for free or discounted spay/neuter of dogs and cats, in a City with a total population of approximately 12, 447,000, where at least 67 percent of households has at least one pet, and where 19.l percent live below the poverty level. Spay/neuter is mandatory to avoid repeating the dangerous rampant pet overpopulation that caused shelters to previously take in over 100,000 animals per year. 
However, Barnette also happily announced that the Mayor's negotiations to award a $1,540,000 contract to a little-known public relations agency with no animal-related fundraising experience (called "The Glue") to promote LA Animal Services' "brand" are proceeding. So, is there really a lack of money to provide safety and services or just a different priority? 
Barnette often repeats how difficult it is to fundraise for spay/neuter. That  may be influenced by the fact she was a former dog breeder and AKC liaison when she took this job and openly stated that she did not support mandatory pet sterilization.  Los Angeles donors have always strongly responded to campaigns to reduce the suffering and the safety issues caused by pet overpopulation. 
A CITY GOVERNMENT OUT OF TOUCH WITH THE REALITY OF ANIMALS 
DogsBite.org recorded 48 fatal dog attacks in the U.S. in 2019, the highest in any single year. Although LA Animal Services chooses not to  track dog bites in the city, USPS reported it is #2 in the nation for attacks on mail carriers, with a 2018-2019 increase from 60 to 74, retaining its record as #2 in the  country in attacks on USPS postal carriers. 
The most serious and savage acts of canine violence occur when unaltered dogs escape -- or are released -- from yards and engage in the territorial behavior of forming packs, fighting and killing  each other over mating and food and terrorizing and attacking residents and pets. 
In 2015 newly elected Councilman Marqueece Harris-Dawson requested a comprehensive analysis of how much and in what manner Animal Services' resources were being spent in his multi-ethnic South Los Angeles district communities where stray dogs and packs roam trash-strewn streets, and fear of even getting from a home to a car aroused fear of attack. 
A cursory written response was provided by LA Animal Services GM Barnette, but he was apparently persuaded not to pursue this inquiry -- perhaps by influential Chairman of the Personnel and Animal Welfare Committee Paul Koretz, who dislikes bad publicity. 
REMEMBERING RODNEY McALLISTER—HIS LIFE MATTERED THEN, AND NOW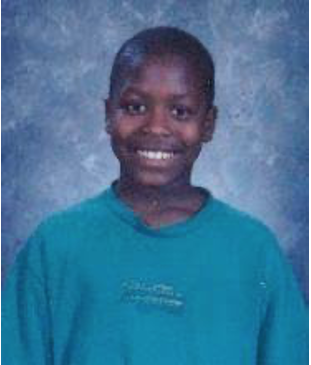 On March 9, 2001, the entire nation awoke to shocking graphic news coverage from the east coast to the Los Angeles Times, which began its story with only three words, "They heard suffering." 
The horrifying death of fourth-grader Rodney McAllister, who had been killed by a pack of dogs on a basketball court of a local park in St. Louis, brought millions of strangers to tears. 
I remember the death of Rodney McAllister as clearly today as that morning, but didn't write about it until March 9, 2015, when it was first posted by OpposingViews.com, It is important to read it in the context of that moment: 
On March 9, 2001, news of the death of Rodney McAllister was reported by media across the nation. Rodney was a 10-year-old African American boy in St. Louis, Missouri who died on March 6, 2001, after being attacked by a pack of dogs.  
"While he screamed and cried in pain across the street from the apartment house where he had recently moved with his mother and 13-year-old mentally challenged brother, the dogs tore at Rodney's body and ate him alive.  
Neighbors heard the boy's cries. When later questioned by the police, they answered that they heard "something suffering out there," the Los Angeles Times reported. 
But, in densely populated, low-income areas, people live close together hear each other's suffering— fights, the screams children and women being beaten in domestic violence situations are a daily fact of life and are ignored, because interfering can make it worse for the victim or cost the intruder his/her life. So even though many heard "suffering," but  no one answered Rodney's cries. 
Rodney was mauled to death on the concrete basketball court at Ivory Perry Park. A passerby found his body under a tree the next morning, according to the St. Louis Post-Dispatch. An autopsy showed that there were bites all over his body, and he was still alive when the dogs ripped and ate his flesh. 
Nearby residents later told reporters they had repeatedly called animal control to complain about the pack of strays that hung out at a vacant building next to the park and they lived in fear for their own childrens' safety and did not allow them in that area. 
St. Louis police said later that children in the neighborhood told them Rodney was afraid of the dogs in the park. But Rodney loved basketball and the last time he was seen alive, he was headed to the court with his basketball under his arm. His mother, Gladys Loman, told officers she last saw him at 5 p.m. on March 5. 
The next morning, what was left of his body was found under a tree in the park by the concrete basketball court. 
Police Lt. Ron Henderson, commander of the homicide unit, told reporters: "I've seen over 1,500 bodies but I've never, never seen anything like this. Nobody has. He suffered big time. I'll never forget it, I'll tell you that." 
While trying to identify Rodney's body, St. Louis police said they first went through their missing person reports, then checked the public school records for the names of absent students. 
A basketball found at the scene had the name "Rodney" written on it, and they found a Rodney McAllister Jr. on the nearby schools' absentee list. 
'A SWEETHEART OF A KID' 
Ten-year-old Rodney McAllister, was referred to fondly by his fourth-grade teacher at Hamilton Elementary School as a chatterbox who loved to smile and talk about anything. He was popular with his classmates and eager to be helpful, often staying after school to help sweep floors and water plants, she said. 
"If he was helping, he was happy," his former teacher, Lori Ward, said, "You couldn't not like Rodney." 
But the hardships and neglect of his life were also apparent. The teacher said that Rodney sometimes wore the same clothes for days. He also came to school on cold winter days without a coat or gloves and wearing shoes two sizes too big. 
After picking up his brother, Rodney often came home to find the apartment locked and his mother nowhere around, said Lance and Clint Harrison, two boys in the neighborhood who knew Rodney.  
BOY'S LIFE HAD A DARK SIDE 
But there was also a dark side to Rodney. Although bubbly and outgoing at school, the boys in his neighborhood said once Rodney left school he rarely smiled and was very quiet around his family. 
Gladys Loman, 35, mother of Rodney and Terry Loman, 13, had a history of drug use and was a fugitive in St. Louis, fleeing a weapons charge in Dunklin County, Missouri, relatives and police said.
Rodney and his brother had also reportedly been taken away from Gladys Loman twice by the Missouri Department of Family Services and placed in foster homes, but both boys were later returned to her. 
Rodney lived in a homeless shelter for nearly two months when he first came to St. Louis, before he moved into the old brick apartment house across from Ivory Perry Park. 
Following Rodney's death, Gladys Loman was charged with endangering the welfare of a child. She was held on $5,000 bail. The Division of Family Services took Rodney's brother into custody, according to the L.A. Times. 
Officials granted permission for her to attend her son's funeral in Cairo, Illinois, Highbeam reported. 
COMPASSION FOR RODNEY MCALLISTER IS STILL ALIVE 
Almost every year since 2001, someone writes about Rodney McAllister. We wonder what he would be doing with his life now. Some blame the welfare system that did not intercede when this child went to school in the Midwest winter without a coat. Some blame the teacher for not calling for help for Rodney and his brother. 
We all wish we could have helped this "sweetheart of a kid." And we all believe that this shows the failure of America to the children we profess to protect and cherish--children we promised not to leave behind. 
After months of sadness in 2001, I contacted Lt. Ron Henderson at St. Louis Police Department to ask how he was dealing with this horrific incident. He said he was still struggling with it and could not get Rodney out of his mind. Neither could I, and I still can't — almost 20 years later. Who would Rodney be today if he had the chance to pursue his life.  Regardless of the hardships, would he have finished school, perhaps pursued a career in sports, graduated from college and have a family of his own to love and experience the love of which his childhood had been robbed.          
Teri Power of St. Louis wrote a letter to the editor of the St. Louis American on January 31, 2013, stating: "When one of our own, a child, neglected by his drug-addicted mother, is killed in such a savage manner, we all need to remember his name and take action to prevent another gruesome untimely death of a child. We erected a statue in honor of Rodney McAllister in Ivory Perry Park where Rodney died."  
Let's hope that Rodney McAllister lives in our hearts to remind us that, in this land of plenty, there are still children without a coat in the winter, and who wear shoes that don't fit AND, there are still an inexcusable number of dogs attacking adults and children in the streets of every major city in America. 
RODNEY McALLISTER'S LIFE MATTERED THEN, AND NOW 
In October 2019, the last stop on the "Grief, Love and Fury" tour conducted by a group called Women's Voices Raised for Justice, visited the plaque that marks the memorial for Rodney McAllister, and wrote: 
"To honor Rodney's memory, a short program was held at the memorial on Thursday, March 5, 2020, the 19th anniversary of his death. . .We hope you will attend in remembrance of this tragedy with hopes it will never be repeated." 
"While this activity may not easily fit into everyone's definition of "social justice," it does demonstrate compassion, caring and the determination to remember that Rodney McAllister's life mattered." 
IGNORING THE DANGERS OF STRAY/LOOSE ANIMALS IS AN ACT OF PREJUDICE AND DISRESPECT 
You can be assured that neither Mayor Eric Garcetti nor L. Animal Services' General Manager Brenda Barnette live in an area where packs of dogs are allowed to roam free or where she would not immediately respond with an entire fleet of ACO's to even the slightest threat of a dangerous dog loose in the community. Yet some of the neighbors most needing this protection will now suffer the loss of a shelter (West Valley) and a limit on spay/neuter vouchers. 
Kudos to Councilman Harris-Dawson and his very knowledgeable and caring deputies, Steve Garcia and Anthony X Anderson, for attempting to bring this imbalance in protection to the forefront in Los Angeles in 2015. 
A RECIPE FOR DISASTER –  UNLEASHED DOGS 
Brenda Barnette still has a $43,000,000 annual budget, but her plan for Los Angeles, and the program in which she has enrolled the City, includes leaving stray and loose dogs and cats in the street, where she says the owner will find them. If someone wishes to relinquish a dog for any reason -- can't afford a pet, it has behavioral problems, etc. -- you will now be asked to keep it for three days and then make an appointment to bring it to the shelter, which can involve a two-week delay.  
Loose dogs are increasing in LA posters for "lost" dogs are now posted on utility poles (an ordinance violation)  everywhere. Dogs are being walked unleashed because of a lack of enforcement and no consequence. Many of these are also without visible I.D. This is when dogs often run, for many reasons, and how dog packs begin -- dogs need discipline and boundaries, just like humans. 
Animal Control Officers still respond to calls but are asked to suggest "intervention" strategies and they report they are not picking up stays unless it is a request or an obvious danger. 
The animal control director in St. Louis stated after Rodney's death that he had sent out two officers to check when neighbors reported concerns about stray and marauding dogs, but they couldn't find them. He expressed regret he had not sent a larger crew. Later ten dogs were picked up in the immediate area, but it was impossible to determine if they were the same involved in the killing of the little boy. Several were claimed by owners who allowed them to run loose. 
KEEPING ANIMALS AND CHILDREN ALIVE  
Barnette and the Mayor's cuts to the LA Animal Services budget will reverse the progress that has been made toward curtailing animal abuse and neglect and ending dog packs (both owned and feral) roaming the streets. Both animal and human lives are at stake. 
Will it take another tragic death like Rodney's to reignite the fear that motivates demands for restoration of services?  
And, if so, whose child will it be?

(Phyllis M. Daugherty is a former City of LA employee and a contributor to CityWatch.) Edited for CityWatch by Linda Abrams.