ERIC PREVEN'S NOTEBOOK - Carte blanche is the permission to do something however one chooses to do it. Carte blanche is much like a blank check.
In French, carte means "document" and blanche means "blank," so the phrase means "blank document." English retained that literal meaning: a carte blanche was a blank document signed in advance by one party and given to the other with permission to fill in conditions later. Much like a blank check, carte blanche also took on the extended meaning "complete freedom." 
The allegation is that Mark Ridley-Thomas' son, received substantial benefits from USC in exchange for the politician's support of multimillion-dollar contracts favorable to the university while he served on the county Board of Supervisors.  
MRT has vowed to "fight and clear" and it's important to remember this man has always prevailed over many decades in the shady influence-peddling game. 
But substantial benefits... yeah. 
Audrey Hepburn reportedly believed,  "People, even more than things have to be restored, renewed, revived, reclaimed, and redeemed... Never throw out anybody."
County Crosshairs: 
Taking in art during the frequent hibernations of the LA County Board of Supervisors and Los Angeles City Council is par for the course.  
Any break from the self-congratulatory encomiums, shameless maneuvering, and boundless effort to make the world a better place is appreciated.  
The Banksy Genius or Vandal? show near Culver City captured the Zeitgeist right on the wall, "There's nothing more dangerous than someone who wants to make the world a better place."  
Scholars have long maintained that each era has a unique spirit, a nature or climate that sets it apart from all other epochs. In German, such a spirit is known as Zeitgeist, from the German words Zeit, meaning "time," and Geist, meaning "spirit" or "ghost." 
The Banksy exhibit was a show and tell about an incognito street artist who has clearly left a deep and lasting impression.  
A trial date for Mr. Ridley-Thomas has been scheduled for August, with pre-trial motions likely to be filed in the case by summer.  
It's been almost three months since the motion by Supervisor Hilda Solis and Supervisor Kathryn Barger, while holding their noses, for a full and independent audit investigation into the alleged misconduct.   As many of us recall, and a few seem to have forgotten,  "public office cannot be used for personal enrichment." 
Sit down, Supervisor Hahn.  
"Increasing Transparency and Accountability in Contracting should never undermine the County's standards of excellence ..." but when it comes to fleecing the public and self-dealing, attorney-client privilege can be helpful.    
The Board has sought to prevent corruption by controlling opportunity, incentive, and risk through robust processes and policies that provided transparency and accountability. It is time to "recommit to a renewed assessment of further process and policy improvements." 
We must act now to rebuild integrity and trust  
Instruct County Counsel to retain an outside law firm to conduct an independent investigation.  The outside law firm must retain a forensic auditor.  
Light bulb: How about Skip Miller of Miller Barondess, LLP does the independent investigation?  
Skip clearly does not like the Sheriff.  In fact he led the charge to block his top elf Mandoyan from serving at all. Now, after a breathtaking year of paying off his girlfriend Sachi Hamai over $1.5M, and collecting almost a million for losing the case against the covid church, and making statements on behalf of the First to Five Board of Supervisors, that defy belief. Creating a feeling that the Board is doing a great job with the homelessness crisis.  Now he's defending the Sheriff in Vanessa Bryant's friendly fire lawsuit... ffs   Maybe Skip could do the evaluation?  Save money, as he's already up to speed on all the wrongdoing.  
"Some people represent authority without ever possessing any of their own."  Banksy
Corcoran: 
Banksy wrote, "If at first, you don't succeed, call an airstrike."   
Founded in 1945, Corcoran supports over 2,200 agents in 25 offices and generates over $21 billion in sales annually. Corcoran is a people-driven brand that aims to know each client fully to understand where and how they want to live. The simple equation "Live Who You Are" drives all the thinking and creativity. It all starts and ends with the brand story.   Dine & Dash is tacky. Oh, well.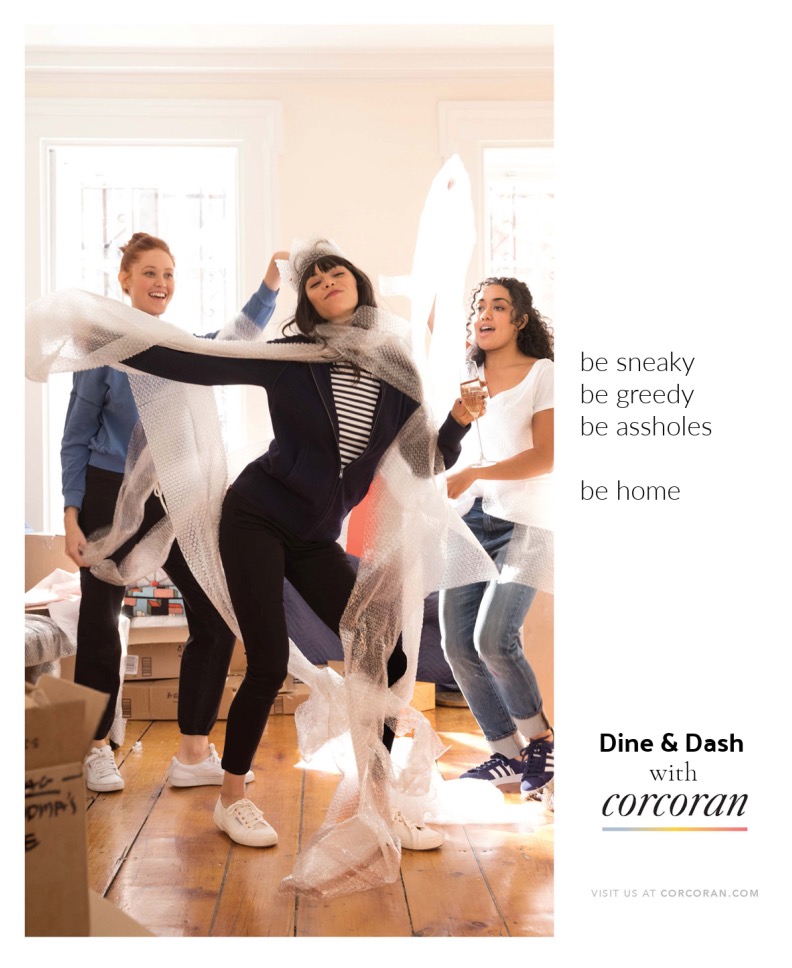 A Hop-on, Hop-off shuttle... 
With stops at all the local hotspots. There on the right, is the Kenn Hahn Hall of Administration serves over 10 million county residents. 
On the left, the Cathedral of Our Lady of the Angels serves the total Archdiocese of over 5 million Catholics. 
Here's the Clara Shortridge Foltz Criminal Justice Center and drumroll, please:  the Hall of Justice ... it looks like a Ritz Carlton. 
Further downhill, it's City Hall and across Main street, the James K. Hahn City Hall East.   
Q: "Is that where the City Attorney lives among the various rats and whatnot?" 
No questions during this section of the tour. 
Be mindful: 
I had been running down Temple street... to catch the blinking crosswalk light. When about three steps into Spring I tripped over an imperfection and went fully airborne. 
"What a fucking disaster," I thought, as my fifty-something-year-old body literally flew across Spring street before I tucked and rolled and landed hard on my left shoulder.   
It was a real trauma. 
I almost brought myself to the hospital or urgent care, but instead afraid of the cost, I continued down to City Hall and delivered a public comment.  
I made myself promise I'd go to the doctor, but then it started to improve. 
I didn't want to face anything but gradual recovery but was very worried that it might never get back to normal.  
Normal, meaning able to engage in pain-free endorphin elevating activities like swimming.  
It took longer than I'd expected to heal, but after two full years, my 1963 body had come back from the brink.  300 miles total at a rate of approximately 3 miles per week for two years.  
It's probably more if you buy the frothier estimate of five miles a week, but swimming six days a week for thirty minutes, on average twenty-four minutes,  is what the doctor ordered.   
Cost: Priceless.
Fear: 
Democracy ranked second among issues respondents to an Axios poll said matter most to them, behind jobs/economy and just ahead of health care. 
More than half of the people in the survey — 54% — were more fearful than hopeful (44%) about what's in store for the world in 2022.   
That's a sharp turnaround from a comparable survey last year when 36% were more fearful than hopeful (63%) about the new year.   
What are people so afraid of?   
Getting hurt. It can lead to a complete breakdown. 
Injury: 
Saturday night's Sugar Bowl matchup between Ole Miss and Baylor took a turn for the worst late in the first quarter when Ole Miss quarterback Matt Corral was forced out of the game after suffering an apparent right leg injury. Corral remained on the ground in pain and was eventually carted off the field to the locker room.   
Utah quarterback Cameron Rising left the Rose Bowl after appearing to smack his head on the ground following a hard tackle when Ohio State defensive players swarmed him.  Rising was down for several minutes as the trainer rushed to his side before eventually walking off and into the medical tent on his own.  
Walk-on Bryson Barnes  an Eagle Scout freshman walk-on went in for Rising, and on his first full drive, threw the touchdown pass that edged Utah to equal footing, 45–45, with Ohio State.   The coach reminisced how Bryson "Came into a tough situation and led the team right down the field for the tying touchdown." 
It wasn't enough. 
The coach said the X-ray was negative. Is that positive?
County lines:   
The redrawing of county supervisorial district maps will have implications in all districts. The Supervisors will spend 2022 getting to know their new constituents while assessing their own electoral prospects for 2024. 
Starting this year in 2022, Supervisors Janice Hahn has a whole new constituency in her District 4, which now encompasses heavily Latino Southeast L.A. communities.  I suggest plenty of outreach events and meet n' greets with high quality food as well as beverages, including Rose.  
Supervisor Holly Mitchell's District 2 now extends to the coast, which is why I recommend she keep her eyes peeled for an SD2 yacht. Mr. Ridley-Thomas always admired Don Knabe's tenacity for Marina expansion and degradation.  
Supervisor Kathryn Barger's District 5 now encompasses such areas as the Hollywood Bowl and the La Brea Tarpits which is music to Mike Antonovich's ears. But  Zev Yaroslavsky's imprimatur is fully intact in the men's room at the bowl, where he sponsored one of the world's most recognized public urinals.  
One great idea for 2022 would be to open the restroom at the Red Line Universal. 
(Eric Preven is a longtime community activist and is a contributor to CityWatch. The opinions expressed by Eric Preven are solely his and not the opinions of CityWatch)