NEIGHBORHOOD POLITICS-The Los Angeles Economic & Workforce Development Department (EWDD) offers programs that strengthen the City's neighborhoods and commercial corridors, creating a business climate where companies can grow and prosper by providing one point of contact for a variety of essential City programs and services.
If the City wants to make money, its people and businesses need to make it first. And Los Angeles needs to attract forward-thinking enterprises that pay well and contribute to the growth of a sustainable city. 
The EWDD has been charged by the Mayor to work with both public and private partners in providing the training and retraining necessary for a workforce with the necessary skills for the businesses of today and tomorrow. 
A strong labor force with marketable skills for the 21st century can attract new industries to the City and, through the salaries these workers can command, provide the economic basis for neighborhood growth and revitalization. 
But the costs should not be funded entirely by the Los Angeles taxpayer. Companies that will benefit from those skills and from other incentives the City offers need to contribute to this regeneration. 
The EWDD offers a financing program for small businesses and has partnered with the U.S. Small Business Administration (SBA) and the Federal Deposit Insurance Corporation (FDIC) to ensure that new business owners are educated in their pursuit of entrepreneurship. Business owners must satisfy the following eligibility pertinent criteria to participate. 
Annual revenue not to exceed $10 million. 
Create a permanent full-time equivalent job for every $35,000 in financial assistance received. 
Of total jobs created, 51% must be filled or made available to low- and moderate-income people. 
Business development incentives and programs offered through EWDD include: 
The EB-5 Visa Program which provides visas for individuals seeking permanent residence based on their engagement in a new commercial enterprise. 
The Restaurant and Hospitality Express Program which acts to streamline approvals, provide assistance to restaurateurs and their design and construction teams, and facilitate the coordination of permitting and regulations. 
The Federal Empowerment Business Tax incentive that provides: 
Tax deduction for state and local general sales taxes.
Tax credits for research expenditures.
Work Opportunity Tax Credit which is a credit for hiring qualified long-term unemployed people.
Increased expense allowance for business assets, computer software, and qualified real property.
Bonus depreciation allowance.
Tax incentives for investment in empowerment zones. 
The Green Business Incentive, which is dedicated to promoting the clean technology sector through innovations like Los Angeles CleanTech Incubator established to accelerate the commercialization of clean technology and job creation. 
PortTechLA, which is tasked with attracting technology companies to the Los Angeles Harbor Area to develop and market products to meet current and future port-related environmental, clean energy, security and logistics goals.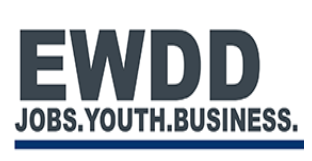 Additionally, the Los Angeles Unified School District (LAUSD) offers a Small Business Boot Camp, an 8-week program that provides small contractors with the tools to improve their competitiveness. Graduates of the program have the needed knowledge to bid on LAUSD contracts. 
The Jobs and Economic Development Incentive Zones (JEDI) Program was created by a recent ordinance that identifies zones meeting certain criteria based on unemployment, high crime rate, and high opportunity. Th e ordinance expedites the permitting processes and reduces wait times. The targeted areas are ones that have not benefited from the improving economy and are not experiencing the growth that other communities in the City experience. 
JEDI's goal is to help grow the identified communities' economies and foster economic equity throughout the city. The JEDI program offers businesses the opportunity to experience growth in areas like East San Fernando Valley, East Los Angeles, Boyle Heights, Pico Union, South Los Angeles, Wilmington, and San Pedro. It should be expanded to benefit all neighborhoods across the City. 
The strength of the EWDD programs stem from the continued support of industries and organizations that see the value in increased economic development across Los Angeles. 
However, as with all programs, the City deserves to see a return on its investment and an increase to its global competitiveness. 
Provided metrics continue to show this is a money-maker for Los Angeles. Consequently, the Neighborhood Council Budget Advocates are encouraging the Mayor to increase funding for the EWDD to further expand its existing programs to increase targeted skills in the City's labor force, and to generate innovative economic growth. 
In this time of change, the EWDD must continue to encourage industries and granting organizations to emphasize an accelerated transition to a green future. By enhancing the image of Los Angeles as a trailblazer in clean tech and sustainability for industry, transportation and housing, the EWDD can advance the attractiveness of the City to businesses looking to relocate and help raise its stature as a world-class city.
(The Budget Advocates are an elected, all volunteer, independent advisory body charged with making constructive recommendations to the Mayor and the City Council regarding the Budget, and to City Departments on ways to improve their operations, and with obtaining input, updating and educating all Angelenos on the City's fiscal management.) Edited for CityWatch by Linda Abrams.