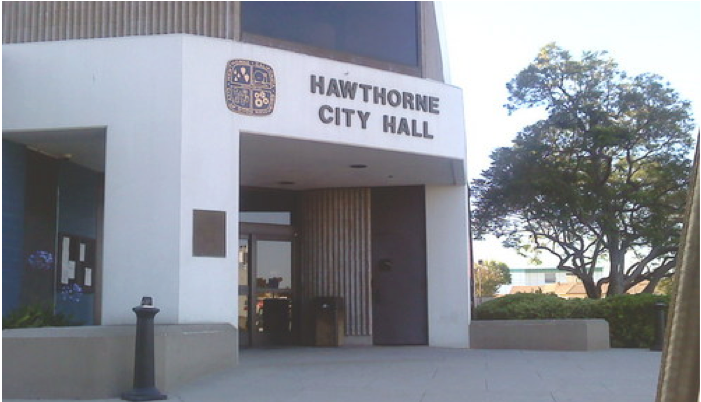 HAWTHORNE--In a move that stunned local residents, the Hawthorne City Council voted to extend their own terms by an additional year in the March 14th, 2017 meeting.
Under the guise of compliance with Senate Bill 415, city leaders swiftly made a motion to bring Hawthorne Ordinance 2136 from the table and called for an immediate vote. Ordinance 2136 serves to alter the election cycle of the City of Hawthorne by extending current terms by one year to accommodate the switch to even-year elections.
Two weeks prior, Councilmember Haidar Awad called for the ordinance to be tabled indefinitely due to public outcry, leading many residents to believe the ordinance would not be voted on.
Councilmember Nilo Michelin quickly objected to the motion on March 14th to bring the ordinance off the table and called for discussion. He was censured by Mayor Vargas because he was out of his seat during the motion. After a second objection by Michelin, Mayor Vargas called the vote again but allowed discussion on the Ordinance 2136 after.
"There are other ways to do this," cited Councilman Nilo Michelin. "The state said that the elections need to be on even years by 2022. There's nothing about extending terms. It could start in 2017 or 2019. It could be shorter terms."
Councilmember Awad quipped that the residents in opposition were running for political office themselves, and only serving self-interests. After allowing Michelin and Awad time to speak, the Mayor again called for a vote on the ordinance which passed 4-1.
Up for re-election in November 2017 were Councilwomen Olivia Valentine and Angie English-Reyes. Valentine was appointed to council in a special appointment process after losing her seat by election to incumbent Nilo Michelin and newly elected Haidar Awad. Both Valentine and English-Reyes remained silent during the discussion, but ultimately voted to give themselves an additional year to fundraise and campaign.
BECOME INVOLVED
Several residents are gathering outside of City Hall on Tuesday, March 28th, 2017, prior to the City Council Meeting to speak out against sitting elected officials canceling a scheduled election and extending their own terms. Advocates for voting rights are encouraged to come and participate. The address to Hawthorne City Hall is 4455 W. 126th Street, Hawthorne CA 90250.
(Amie Shepard is an activist and a one-time candidate for Hawthorne City Council.)
-cw
Add a comment