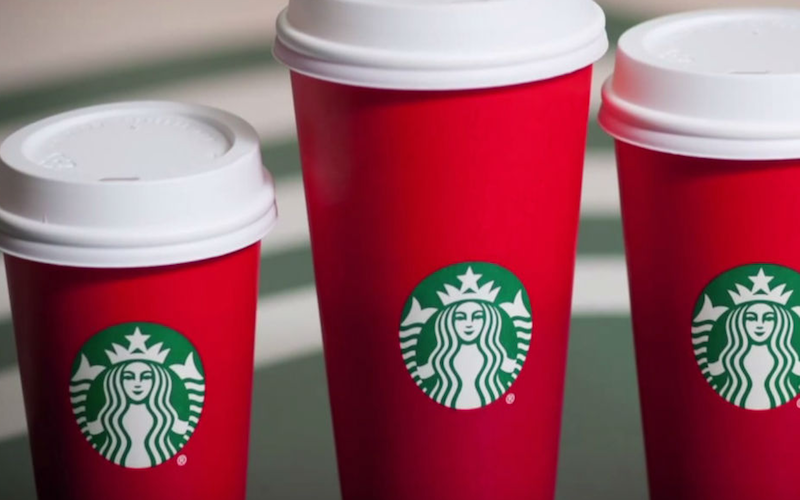 HERE'S WHAT I KNOW--When Starbucks introduced this year's minimalist holiday cup, Arizona evangelist Josh Feuerstein charged Starbucks with "removing Christmas from the cups because they hate Jesus." His criticisms created some buzz on social media and Donald Trump even suggested a boycott. 
Can the meaning of Christmas be found in the icons represented on Starbucks cups of the past? Since Starbucks introduced the holiday tradition, images have included cartoon carolers and skaters, reindeer-like animals, pine trees, and ornaments, none of which have a particularly religious theme. 
Religious leaders and authors have been discussing the meaning of Christmas for centuries. Charles Dickens, described by London's Sunday Telegraph (December 18, 1988) as "The Man Who Invented Christmas" certainly had his own ideas about the holiday. 
Certainly, A Christmas Carol has become a mainstay of the holiday. At the time Dickens was writing the novella, the British were examining traditions of the past along with new traditions like Christmas cards, trees, and the newfound popularity of caroling. 
Dickens' idea to write the holiday classic had more to do with his dismay about the effects of the Industrial Revolution on the plight of poor children than on holiday traditions, per se. When Dickens was just 12, his father had been imprisoned, forcing the young Dickens to move to nearby lodgings. He sold his books and stopped attending school so he could work in a factory. 
As a reporter, Dickens visited Cornish tin mines that were employing child labor around the same time the Parliament had prepared a report on the effects of the Industrial Revolution on impoverished children. Dickens tossed aside his idea of writing a political pamphlet in favor of penning a Christmas novella that had the potential to reach a much wider readership to address the concerns of poverty and social injustice. 
Dickens' estimation was on target. Long past his death, he continues to touch readers with his tale of Ebenezer Scrooge visited by the ghost of his former business partner Jacob Marley, as well as the Ghosts of Christmas Past, Present, and Yet to Come. The ghosts all point out to Scrooge that the meaning of Christmas can be found in "goodwill and cheer." 
To Dickens, Christmas was a time for families "bound together all our home…enjoyments, affections, and hopes." In the broader sense, he was warning about the love of money over family and people. Scrooge, through his ways, was left lonely and unhappy until he was brought into the family of Tiny Tim, his employee's son, where he learned that helping others was a path to improve his own life. 
What is the meaning of Christmas?  Most of us, whether we celebrate in the religious sense or not, have some memories and traditions, whether that means listening to Christmas music, watching "Charlie Brown's Christmas," baking special cookies, or exchanging gifts with colleagues and friends. 
Yes, Christmas does celebrate the birth of Jesus for those who practice Christianity. A red cup, with or without iconic Christmas images, can be interpreted however you would like. As a Jew, I have always cherished that Christmas seems to bring out a sense of community and a chance to reflect at the year's end. 
No matter what Christmas means to us individually, we can hopefully take a cue from Dickens to remember the true gift is of ourselves, not in scoring a Hoverboard scooter or iPhone 6S. Perhaps Christmas can bring the chance to decide how we will help others, whether in our personal lives or a more global sense.
-CW